Double Crunch Almond Butter

and It's pronounced Ahhhhlmond Butter.
Pic first had a crack at making Almond Butter back in 2014, just as the world started going almond crazy. It was a teeny tiny jar packed to the brim with smooth unsalted almond butter and it was delish.
Fast forward to 2021 and our Almond Butter has had a bit of a revamp... introducing the kinda fancy Double Crunch Almond Butter. It uses pre-roasted South Australian nuts which saved us some money, meaning you're able to have a larger jar at a smaller price!
We've kept the crunch as crunchy as possible and it's a touch darker in roast, which we think gives it a real full-bodied almond flavour.
We hope it brings you a lot of happiness!
INGREdients
Almonds (99.6%), Sea Salt
Contains: Almonds
May contain: Milk, Other tree nuts, Peanuts, Sesame, Soy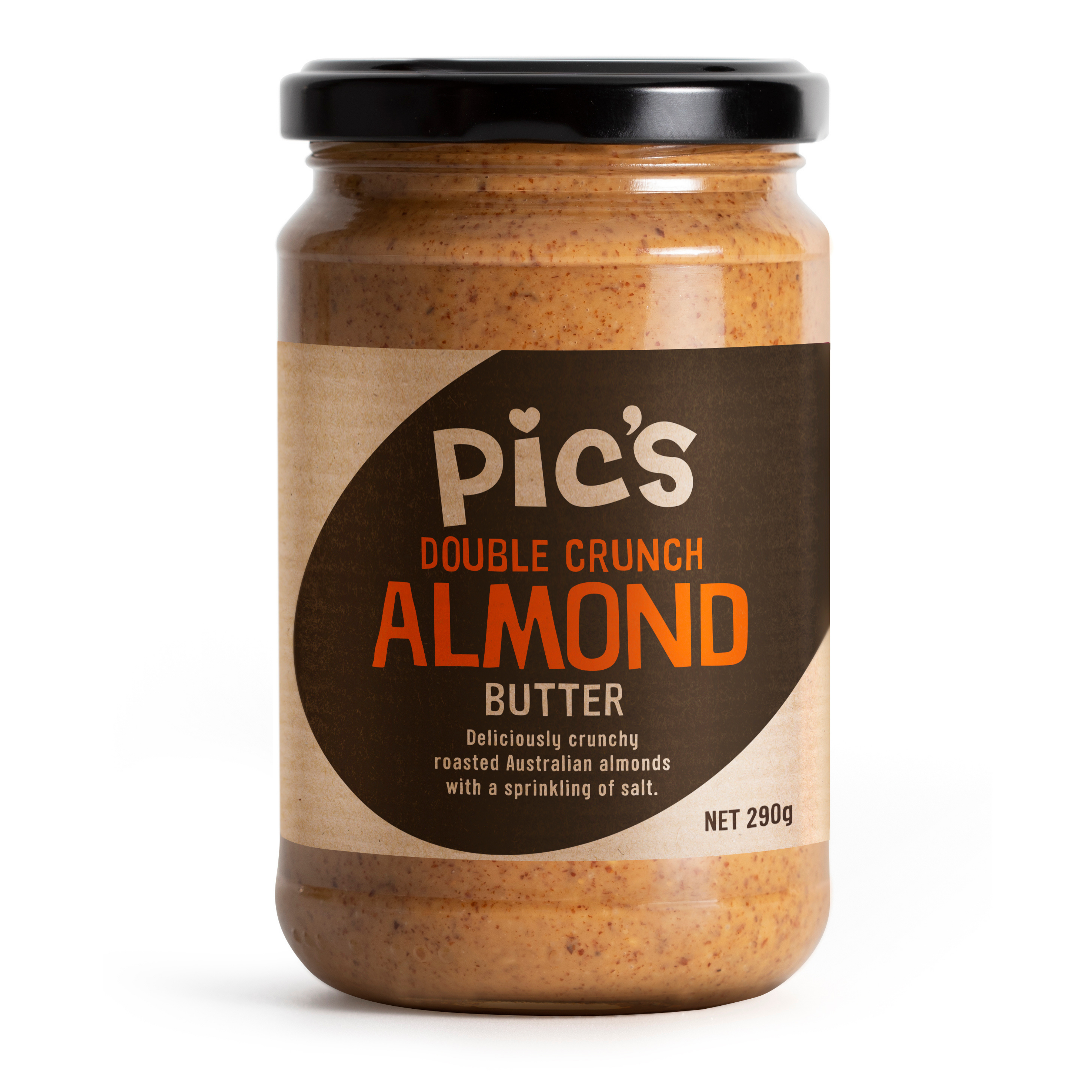 PIC'S IS WAY MORE THAN JUST SOME BREAKFAST SPREAD.
Once you think of Pic's Almond Butter as an ingredient or protein source, it literally goes with everything!
Almond Butter overnight oats
Topped on a banana
In your smoothie
Almond butter chocolate cups
You can use it the same way you use peanut butter - only it's almonds
Check out our recipes for more inspiration!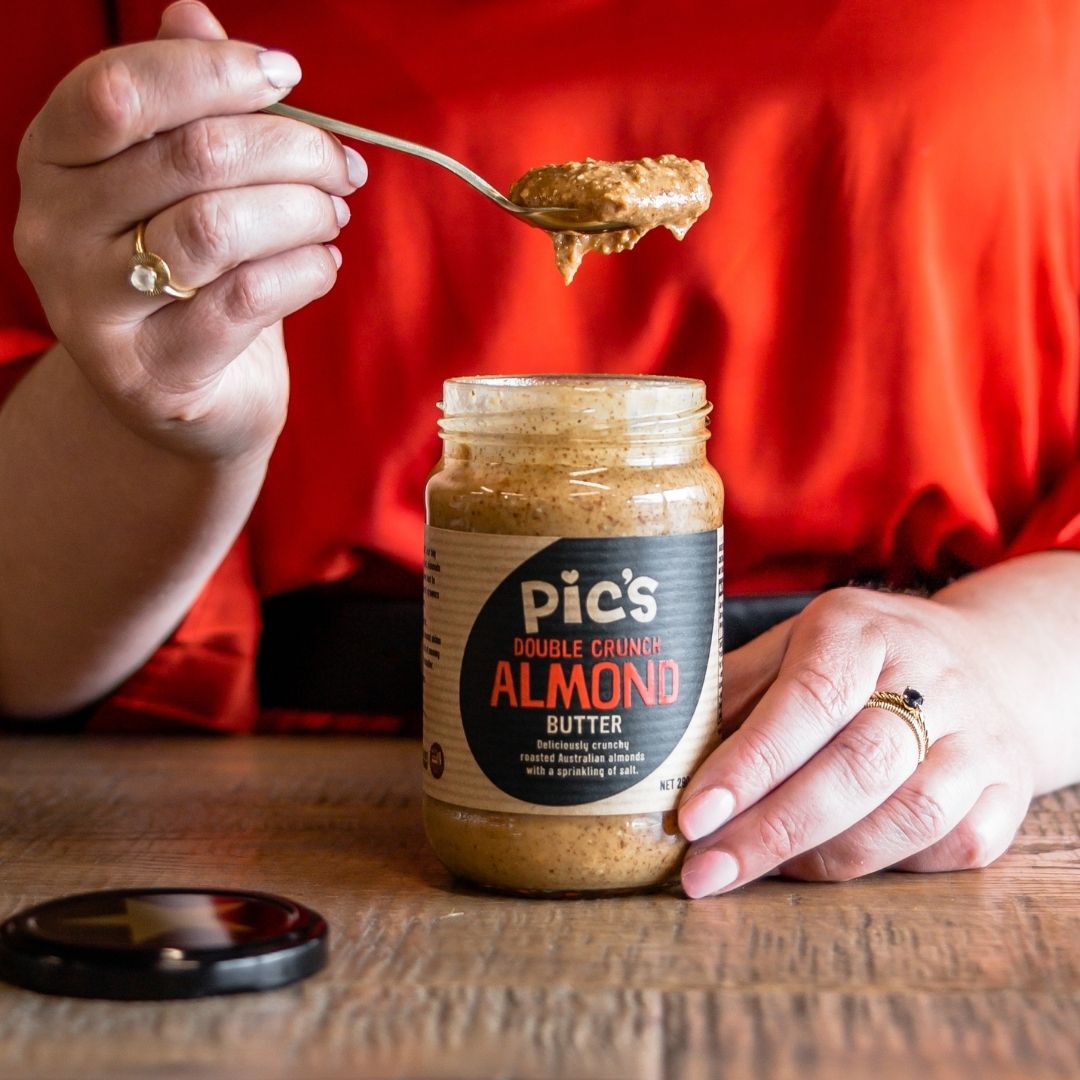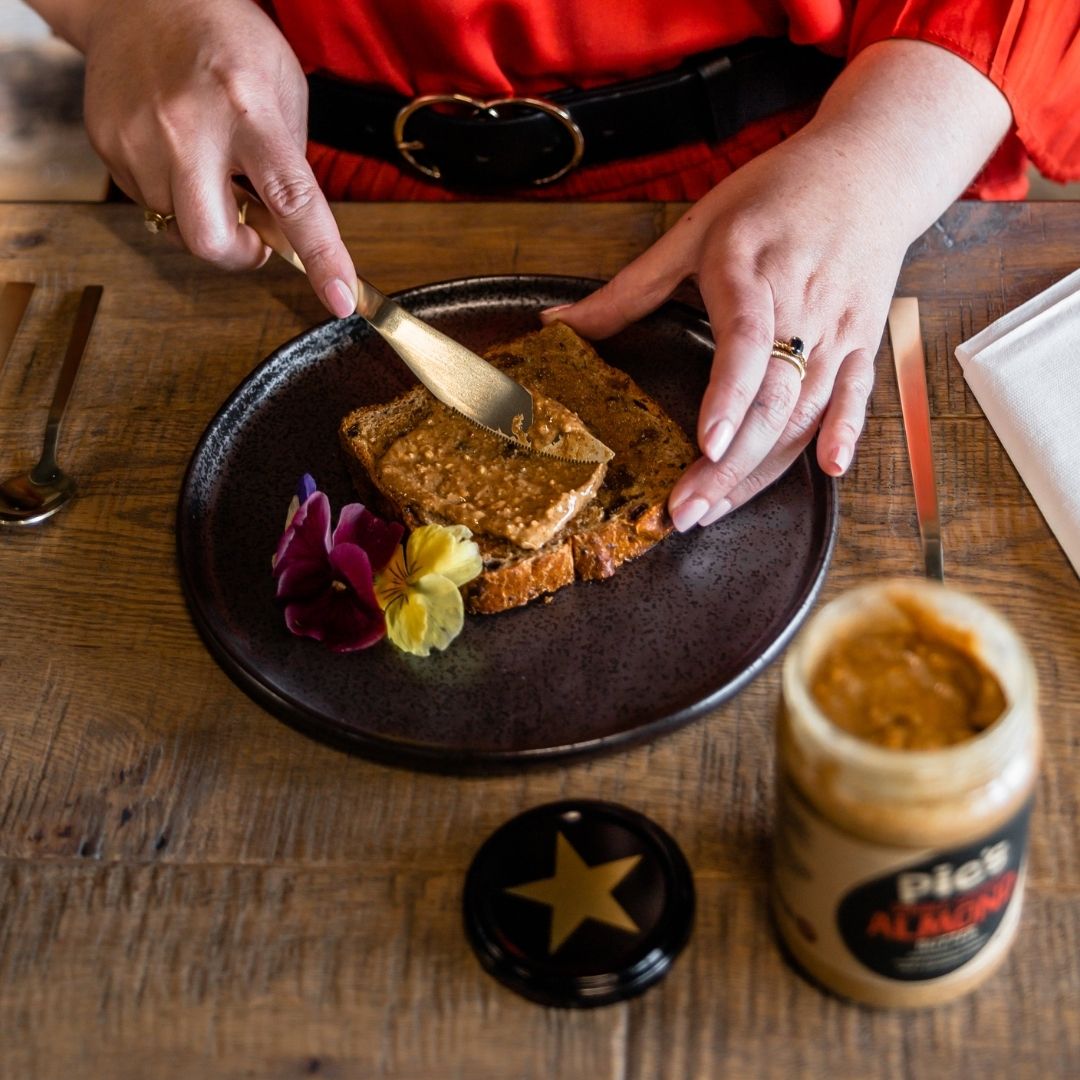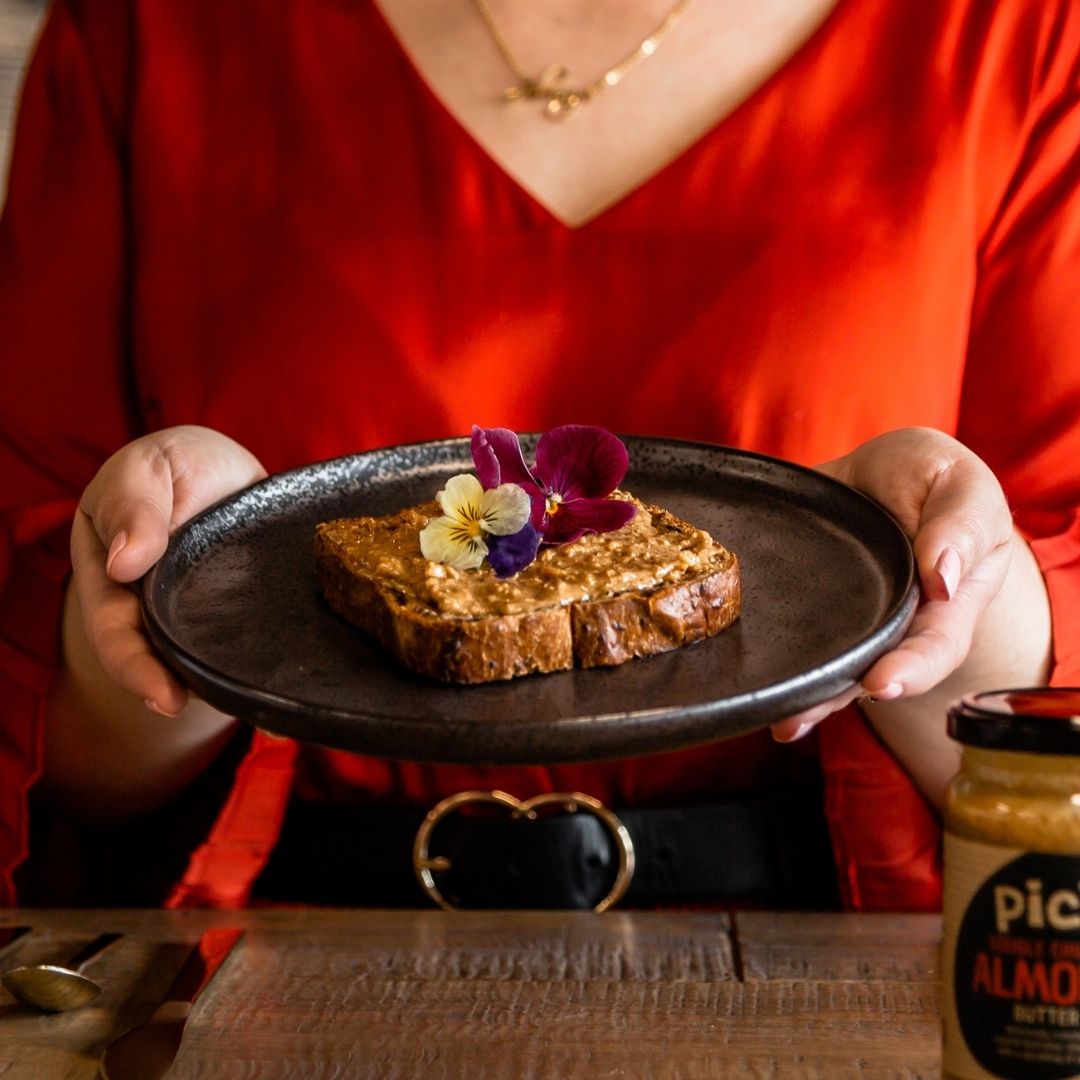 Pic's Double Crunch Almond Butter tips
MIX ME UP! Contains no emulsifiers - over time, natural almond oil will head for the surface and the almonds will dive for the bottom.
Store at room temperature out of direct sunlight.