For the first time ever in 2018, with the hope of supporting the revitalisation of the language, we translated the labels of 100,000 jars of our NZ Crunchy Peanut Butter to te reo Māori!
Kōhanga Reo National Trust CEO Kararaina Cribb said, "We support this idea, they're considering our children and families and te reo is being brought into the home. Also, the purpose is for the benefit of te reo." With every four clean empty jars to their factory we donated two dollars to the Kōhanga Reo National Trust
Where did the idea come from?
Pic's Global Marketing Manager Nikki Neate said, "For me, it was an idea that came from - I grew up in 1970's New Zealand and didn't speak very much te reo and I've come back with two small children who speak an awful lot of it and have really embraced it as part of their everyday use. That was the original idea."
"I just love the fact that what we're trying to do is just embrace the everyday use and so to get responses back on our Facebook and via email in te reo, that's... wow, blown away," says Neate. "Our job is to spread the love of peanut butter so if we can do a little bit to spread the love of te reo as well, that would be cool."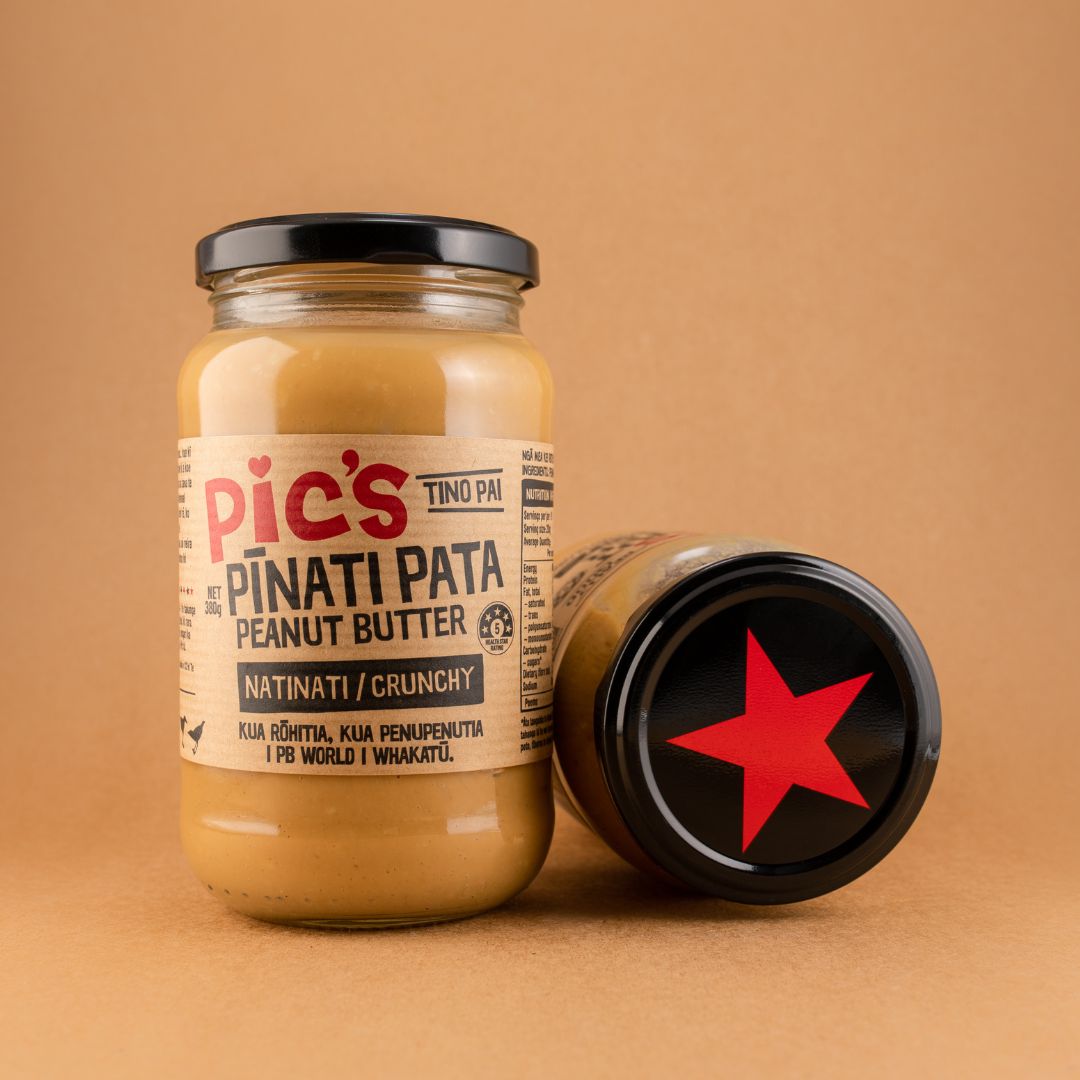 2021: Can You still get these special jars?
Since our first switch to te reo in 2018 we have continued to produce 100,000 jars every year (normally around September time) – sometimes it's crunchy and other times it's smooth.
We don't tell anyone it's happening; we don't make a song and dance about it; we just roll it out along with our usual jars as a nice way to surprise and delight peanut butter eaters
So, we put the challenge out there to other kiwi-owned and operated brands to normalise the use of te reo Māori! And more recently, we've seen more and more te reo labels popping up on shelves, it's amazing to see