Smunchy - Maggies perfect blend
SMUNCHY with Maggie, the budding food scientist, & Pic's superfan
Been making your own Smunchy peanut butter at home for years before it hit the shelves? You're not alone...⁠ meet Maggie! The 10 year old Pic's superfan and budding food scientist whose face is on the back of our brand new spread.
OUR VIP GUEST
On Friday, the 26th of August, we had a very special VIP guest, Maggie Mellors, and her family fly to Peanut Butter World. They came to celebrate the launch of a peanut butter variety that she had been dreaming about for a long time now.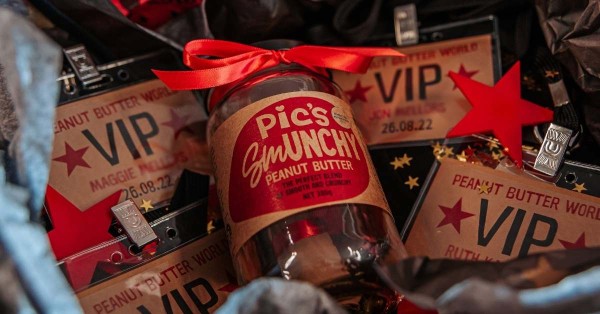 Pic's Smunchy Peanut Butter is one that Maggie and her Dad made together, and on one fine day, she dropped us a very spirited note addressed directly to Pic. This note issued a challenge: Make Smunchy a reality for the peanut butter lovers of New Zealand.
The timing couldn't have been better. We'd been working on a perfect blend of our two purebred spreads for a while, but when this 10-year-old knocked on our door? Let's just say we made it happen.
When a magical VIP package arrived at her doorstep with an invitation addressed to Maggie, she didn't hesitate to pack her bag, get kitted out in her new star t-shirt, and VIP lanyard to set off to Peanut Butter World.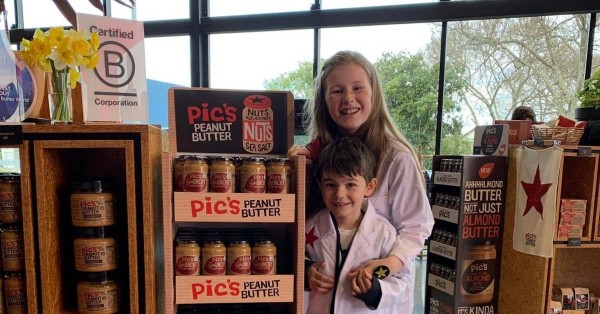 To capture the magic we had the @theproject_nz down for the day which featured the story later that evening! We laid out the red carpet and turned Peanut Butter World into its own version of Willy Wonka, complete with balloons, barrier ropes, a photo booth, a candy bar, and a big sign to welcome the Mellors fam, our VIP guests for the day.
We've launched a few products lately, but this one felt extra special. The day Maggie and her family came to celebrate our Smunchy launch will be one we'll treasure forever.
THE BACKSTORY
We've had a lot of requests over the years, and while there have been a lot of fantastic messages and ideas, one aspiring Peanut Butter Maker's letter stood out…
"Pic!", Maggie wrote, "I must tell you about the new type of peanut butter me and my dad make. I present to you, The World of Smunchy! Smunchy is a combination of Smooth & Crunchy, when you mix them together you create a peanut butter 2x the yumminess!"
We knew there must be an easier way for Maggie to get that perfect Smunchy fix. With a tiny tinker of our grinder we found a squish to satisfy the peanut butter lovers for whom smooth is too smooth and crunchy too crunchy. So, without further ado, and in collaboration with Maggie (our latest honorary PBM), we present to you, SMUNCHY!
The Perfect Blend of Smooth and Crunchy
For when the smooth is too smooth and the crunchy is too crunchy, well, the debate is finally over!
To sweeten the deal, there will be 50 cents per jar heading straight to Kids Can, Maggie's charity of choice. Maggie's doing her bit to help them give Kiwi children in need the essentials so they can learn, thrive and fulfil their potential.
Pic's Smunchy is available here and exclusively in Nelson at Peanut Butter World