Kia Ora Loveliest Lovers of Peanut Butter!
We've been busy peanut butter makers over the summer months, launching a splendid new spread with the help of our friends at Vogel's. Now that we've said hello to Big Mix, it's time to say hello to a BRAND NEW COUPON DEAL!
With Easter afoot we couldn't help but get a little festive here at Peanut Butter World...
So without further ado, Happy Collecting!
-PPCC
What's the deal?
Send in 15 coupons and you'll find yourself the happy owner of a limited edition Easter label jar of Pic's, PLUS a sneaky extra-chocolatey treat.
Because it's not every day that your favourite jar of goodness gets a facelift!
Remember, if this change doesn't rock your boat, just keep saving! The more coupons you have, the more you'll have for the next deal. Good luck Picsters, and wishing you the best of luck with your collecting!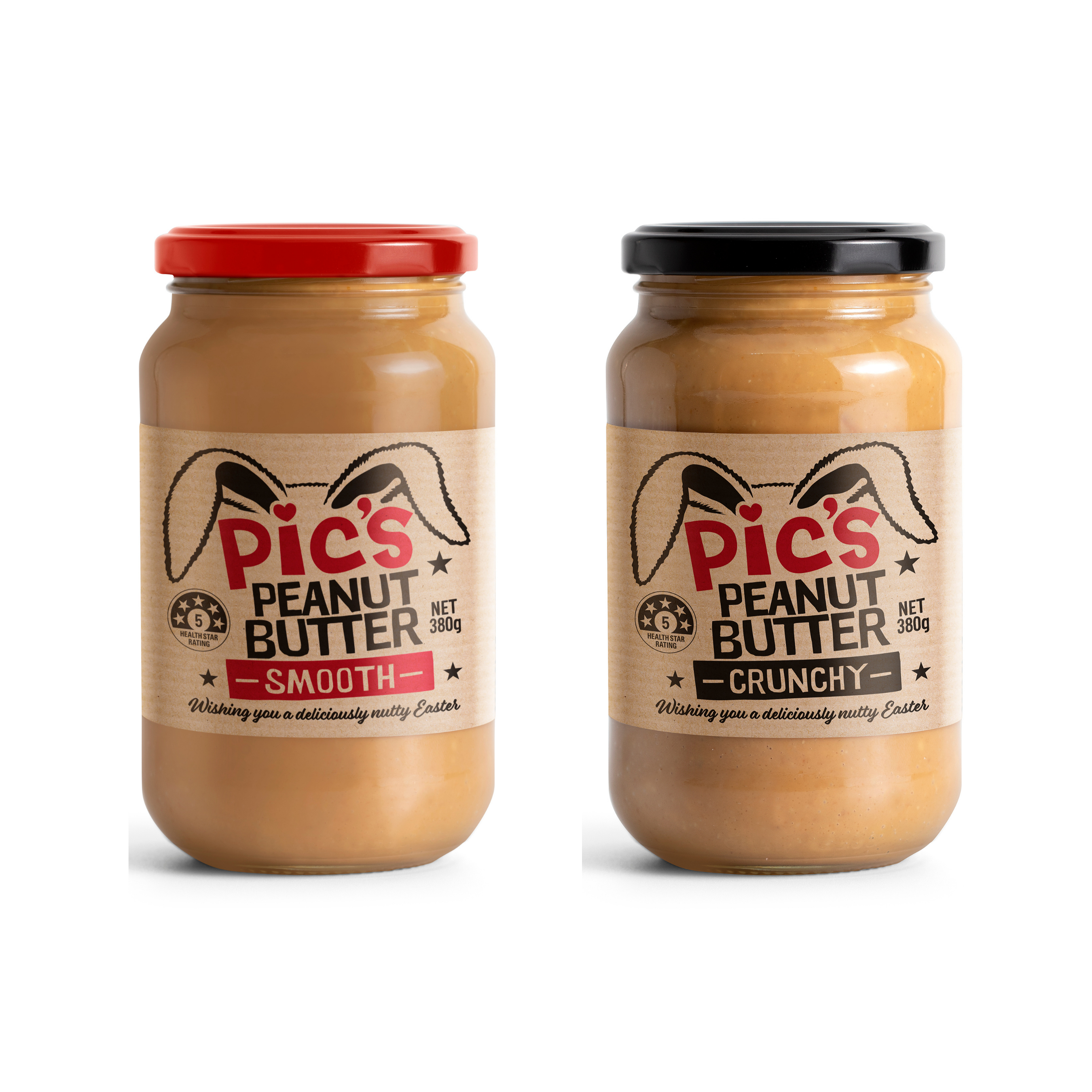 How to send your coupons
Fold your coupons in half so that each label says hello to itself, then post them with your full name, address, email address, and phone number (so we know where to send the goods) to:

Pic's Professional Coupon Conservator
Pic's Peanut Butter
PO BOX 1017
Nelson 7040