Kia Ora Loveliest Lovers of Peanut Butter!
Where is this year going?!
We'll be sending out Christmas cards before we know it!
We're so excited to announce our latest deal, we've made all of your patience well worth it!
It's time to strip it back and say hello again to the OG of the family.
-PPCC
What's the deal?
All you need to do is send in 20 of your glorious, well-kept coupons and you will find a jar of Pic's Crunchy or Smooth GOODNESS (make sure to put your request in your envelope) on your doorstep.
I know, it's wizardry!
Remember, if this change doesn't rock your boat, just keep saving! The more coupons you have, the more you'll have for the next deal.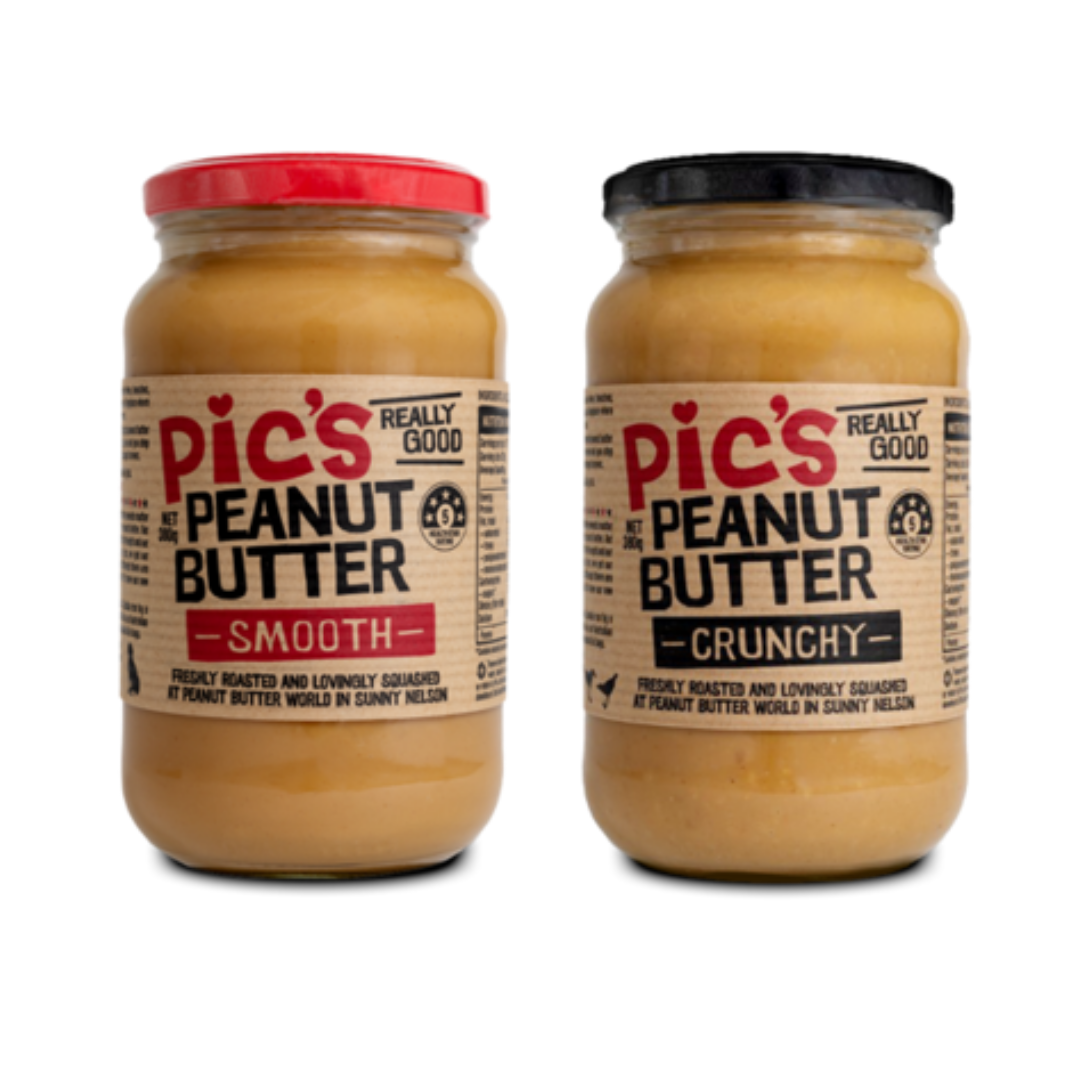 How to send your coupons
You can put your coupons (sticky side down) onto some otherwise rubbish clear wrap or some baking paper, then post them with your full name, address, email address, and phone number (so we know where to send the goods) to:

Pic's Professional Coupon Conservator
Pic's Peanut Butter
PO BOX 1017
Nelson 7040