Pic, the OG, our Chief PBM
WHO IS PIC?
Yep, there is a guy named Pic and he started Pic's Peanut Butter. 'Picot' is his last name and his nickname has been Pic since he was at school.
A Kiwi and a Nelsonian for over 25 years, he is our founder and Chief Peanut Butter Maker. Now he travels the world telling everyone about his peanut butter. He's happy to try any peanut butter going, but has yet to meet one that tastes better than ours.
NB: While Pic isn't his certified name (we won't tell you what is) it is what everyone calls him, except for his Mum and Air New Zealand.
He's also written a book, so if you want to read more about what got our Chief PBM to where he is today, we recommend you grab yourself a copy!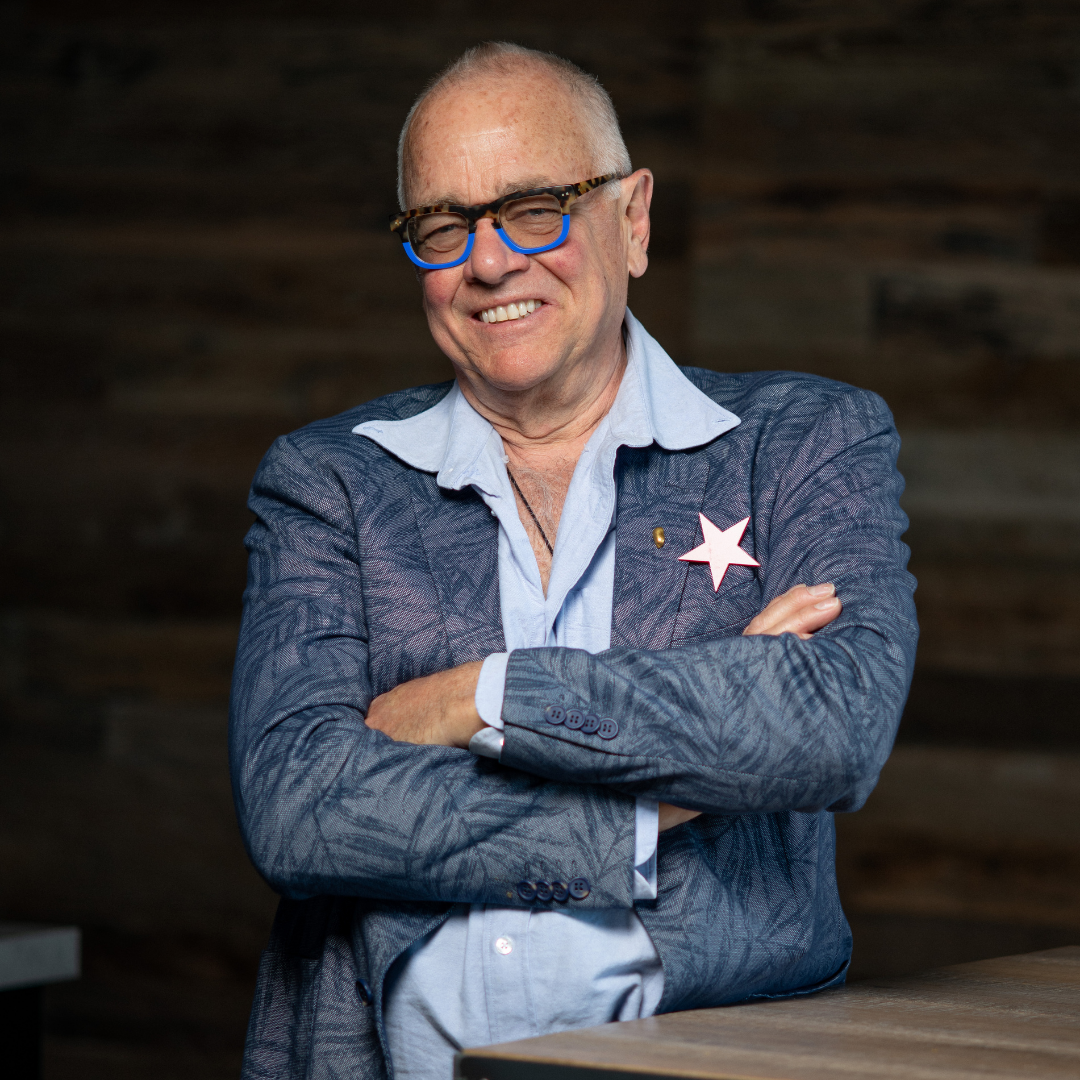 PIC'S STORY
I knew how peanut butter was made because my mum and aunty used to make it - roast peanuts and squash them. So, I made a few jars for my son and myself initially, then made a few more for friends. When one of my 12-year-old son's friends offered me five dollars for a jar I figured there might be a market out there.
That was in 2007. I was pretty much retired. My eyesight had deteriorated and I'd been pronounced legally blind. I'd had to sell the sailing school I'd established in Nelson, but retained a small laundromat at the marina where the yachties washed their clothes. When the laundromat's lease expired, I figured I could sell a bit of peanut butter to replace the pocketful of weekend cash I had grown accustomed to.
I set myself a target of fifty jars a week and spent $10,000 on stock and machinery. I bought a stainless-steel concrete mixer from an engineering firm in Westport, a second-hand grinder from our local bulk food store, a laser printer with which to print labels and half a tonne of peanuts from an Aucklander called Greg. I dragged the mixer up into the garage and rigged a burner under it to roast the nuts and set up the grinder on my dining table.
Pic's Peanut Butter opened for business at Nelson's weekly farmer's market in November 2007. We didn't quite sell out, but the next week, returning customers cleaned us out completely. I loved running the stall and I was quite happy to make peanut butter on Friday morning and sell it in the afternoon, a routine that worked well with a full-time writing course I was doing.
Anyway, one thing led to another. In 2008 I sold 48 jars to our local supermarket and took to the road. Within a year you could buy Pic's in 50 outlets around the country. Then we were picked up by both of NZ's supermarket chains and suddenly Pic's was available pretty much anywhere in New Zealand.
My sister Judy began selling Pic's by mail order in Australia in 2012 and by 2016 we were stocked by both leading supermarket chains. Other countries developed a liking for Pic's and it went on sale in China, SE Asia, the UK and America.
I watched a huge truck being loaded with peanut butter for Australia a few days ago, and I really had to pinch myself. It has all come as such a surprise. It's all so much fun, and I get to meet so many lovely people. Make sure you come visit us at Pic's Peanut Butter World in Nelson, New Zealand sometime soon.
Pic Picot
Chief Peanut Butter Maker
BEFORE PEANUT BUTTER . . . PIC'S EXCELLENT ADVENTURES
Schooldays and a breakdown in Nelson
Pic grew up and went to school in Auckland, where he discovered and developed his love of boats and the ocean. It was also where his entrepreneurial streak kicked in. On a family holiday to the Gold Coast, 16-year-old Pic — for that is what he is called by everyone except his mother, Air New Zealand, and the Queen — ordered a pair of custom sandals.
Having watched the sandals being made, he realised it was something he could probably do, so on his return to Auckland, he had a crack at making sandals and belts for his school friends. They were a hit, but his friends couldn't afford to pay much for them.
Over time, Pic developed a range of hand-tooled leather bags that proved to be a hit with his parents' friends. Even better, he was able to make and sell the bags almost anywhere as he only needed a small bag of tools, which fitted in his backpack, and a bench, stone slab, or a bit of concrete to work on.
In 1971, Pic began studying architecture at the University of Auckland, but he dropped out after a year and a bit. He bought an old van and fitted it with a couple of bunks and a workbench before setting off to explore New Zealand.
The van broke down in Nelson and Pic, long-haired and barefoot, lived there for a year, during which time he campaigned for the Values Party (which was New Zealand's first environmentalist political party), made handbags, and saved money to go overseas.
The big OE and another kind of breakdown
Shortly after his twenty-first birthday, Pic went travelling. His first stop was Samoa, where visitors were still something of a rarity. He then spent three months hitchhiking alone across the United States, following the hippy trail from San Francisco down to New Mexico and on to Colorado.
After a frightening brush with drug lords in Denver, he fled to Vancouver and then on to London. While living in a squat on a derelict housing estate in Islington, Pic became part of a ragtag colony of street performers, artists, musicians, and homeless people.
There, he developed some novel ideas about the meaning of life. On returning to Auckland, he shared his thoughts with his parents, causing them a great deal of alarm and earning him a two-week stay in a psychiatric ward.
From there, Pic headed to Coromandel where he joined a commune. For a while, he worked in Auckland in various jobs – including as a hospital orderly, bus driver, and gas station attendant – in order to make money so that he could build a house on the commune's land.
Furniture making and woodworking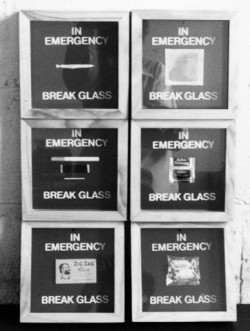 Keen to get back to working for himself, Pic learned to use the machinery in a friend's woodwork shop. He loved working with wood but struggled to make a living producing one-off furniture pieces, so spent three years supplementing his income by driving tour buses and cooking in an Auckland nightclub.
In the lead-up to Christmas 1979, Pic looked around for something easy and cheap to make to sell through gift shops. He came up with the idea of creating Panic Packs, which were like a new take on fire alarms. They consisted of a glass-fronted wooden frame with a bright red backing board.
Screen-printed on the boards were the words 'IN EMERGENCY BREAK GLASS'. Each frame then had a necessity added, like a cigarette, a condom, a tea bag, some toilet paper, or a few coins.
In all, Pic came up with 16 different models, each of which offered its own respite from a specific emergency. With Panic Pack samples in hand, he took to the road to take orders and the popularity of the novelty frames kept him busy until the last Christmas courier left his workshop.
Parnell Workshops and first exports
Pic spent seven years making woodware at Parnell Workshops, a co-operative based in an old factory in Auckland.
Over that time he added more products to his range, including kitchen implements, flower-pressing equipment, and novelty notepaper. He even hired a couple of staff and bought an early computer to help manage stock and invoicing.
Pic achieved his first export sale when he sent $10,000 worth of flower presses to Australia.
A brush with the law
One addition to Pic's range of products became front-page news in April 1985. He'd decided to create a product called 'Cannabis Fertiliser'. He described the liquid plant fertiliser as promising 'sativaction' when applied to a crop of marijuana.
Not long after the 250ml bottles hit the shelves, Radio New Zealand were reporting that the police were investigating this new cannabis fertiliser that was being offered for sale.
The following morning, the story was on the front page of the Auckland Star under the headline ' "Pot-plant" fertiliser angers policemen'.
Pic waited nervously for the outcome of the police investigation, which eventually found out what he'd known all along — that it was 'just a gimmick'. Luckily for Pic, the 'gimmick' and the publicity that came with it resulted in record sales!
Just before he turned 40, Pic made the big call to close his giftware business and move on to doing something else. After renovating a couple of old houses, he went to work at a boatyard where he built his own yacht.
Naturally, he then spent a couple of years sailing around the Pacific. His voyages took him from Auckland to Tonga, Fiji, Vanuatu, and Australia before coming back to Auckland.
After a stopover in his home port, he sailed back to Fiji, then on to New Caledonia before returning to New Zealand. This time, though, he settled in Nelson where he bought the Anchor Shipping building on Wakefield Quay.
There he set up Coasters, a lunchroom that turned into a licensed restaurant, which he ran for two years.
Picot's Charter Guide and the sailing school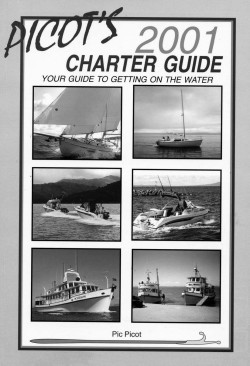 While Pic had sold his house in Auckland before moving to Nelson, he'd kept his yacht and planned to hire it out for charters. As he was researching the charter business, he realised that there were plenty of different boats for hire around New Zealand, many of which were difficult to track down.
As a result, he established Picot's New Zealand Charter Guide in 1999. Pic then turned his attention to teaching
keelboat sailing. Britain's Royal Yachting Association agreed to run instructor courses in New Zealand, so he and Johnny Moore established Seasense Sailing School out of Nelson Marina.
In 2005, Pic was diagnosed with macular degeneration, which causes the loss of vision in the centre of your field of vision, leaving only peripheral vision. Two years later, deteriorating eyesight meant that Pic had to give up teaching and he sold the sailing business.
Keen to stay involved with sailing, however, he retained for as long as he could a small laundromat where yachties could wash their clothes.
The next big thing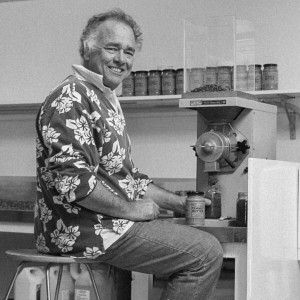 By the time he'd sold the laundromat, Pic was pretty much resigned to being retired. He'd signed up for a diploma in creative writing, but missed the income the laundry had been bringing in.
So, he decided to try out a new small business. He'd been making a bit of peanut butter at home, so upscaled a wee bit. Pic made a batch one Friday morning and headed off to the market to sell it that afternoon.
The rest, as they say, is history!