What's Happening at Pic's Peanut Butter World
Jobs at Pic's
Want to join our fab team of Peanut Butter Makers?
Pic made his first peanut butter in a concrete mixer in his garage in 2007, now Pic's is New Zealand's best-selling peanut butter. Fresh roasted, crushed, and packed in Sunny Nelson Tasman at Peanut Butter World. We are a team of proud, passionate, and knowledgeable food producers and there are currently two exciting opportunities to join our team!
Check out our listings on Seek for all the details on our roles as a Brand Manager and Production Engineer
WORLD CAR FREE DAY
It's WORLD CAR FREE DAY tomorrow! - September 2022
Here at Pic's we're big fans of the planet - you could say it's our entire world! So when something like World Car Free Day rolls around, we 'roll out the sandbags' (quite literally - we're blocking off the car park!).
We have 55 staff here at Pic's and for World Car Free Day, we're all trying our best to find alternative ways to get to Peanut Butter World
Be it via the cycleway on our pedal or e-bike, some have roller skates and others have scooters, will be taking the local bus, or doing a call out to see who lives in our neighbourhood so we can carpool together.
On the 22nd September we're all making an effort to reduce carbon for the day and we hope you join us!
Chia Sisters field trip
Chia Sisters field trip - 13th September 2022
With a B Corp certification now proudly under our belts, we're now looking for ways we can do this even better! So what better way to do some research than to visit the fabulous team at Chia Sisters? Chia Sisters were named by B Corp in the top five percent of companies in the world for the environment. It's a massive achievement and we are so impressed.
The Pic's team gathered a team of individuals from across the company for a field trip to meet the Chia Sisters team, here's what Liz had to say about our visit:
Visiting the Chia sisters on Tuesday was a great opportunity to learn from a local business who are renowned leaders in putting sustainability at the forefront of all their decisions. They were able to explain why they decided to pursue BCORP certification and the relevance of certification to Pics and our consumers. The tour of their plant was thought-provoking in terms of how we can improve our processes to be kinder to the planet and how we can increase our recycling/upcycling on site. - Liz, Production Leader
We were more than inspired and have some fab ideas of what we can do next at Pic's - so watch this space!

Northland Peanut Trials
Northland peanut trials update - September 2022
How many jars were made at Pic's from the trial?
50x 195g jars
Is planting set for the next trial and when will that commence?
Planting for this year's season is well underway, with the project increasing from 5 to 8 sites across Te Tai Tokerau increasing land area from 1ha to 4.5ha. All sites have been secured with our landowner partners.
Planting is scheduled for mid-late October and is weather dependant.
Any other key updates from the report?
The season showed NZ-grown peanuts are on par with what is produced and imported from overseas. Nutritional values and oil content in some areas were above international benchmarks. In some cases even when not higher are pretty much comparable and of dietary significance. Great news for making awesome New Zealand Peanut Butter.
The peanut trial continues to generate conversation and interest from a variety of parties across the country who are following the project with keen interest.
- Greg, Northland Inc
Matariki Event at Pic's Peanut Butter World in Nelson 2022
We celebrated Matariki in crafty style with around 150 fellow peanut butter lovers!
We had a variety of arts and craft activities for everyone to get involved in, such as:
Colour in and make your own lantern
Flax hanging stars
Make a Matariki wish for our wishing archway
Winter scene colouring in
Poster fact sheet all about Matariki
Everyone who came and participated in the event received a free Pic's tumbler, tastings galore, and got to take away the crafty wares that they made.
The PC Eatery café here on site made some special food for the event too - there were starry night cookies as well as kid-friendly mini hot dogs and chips and nachos.
- Rachel, Tour Guide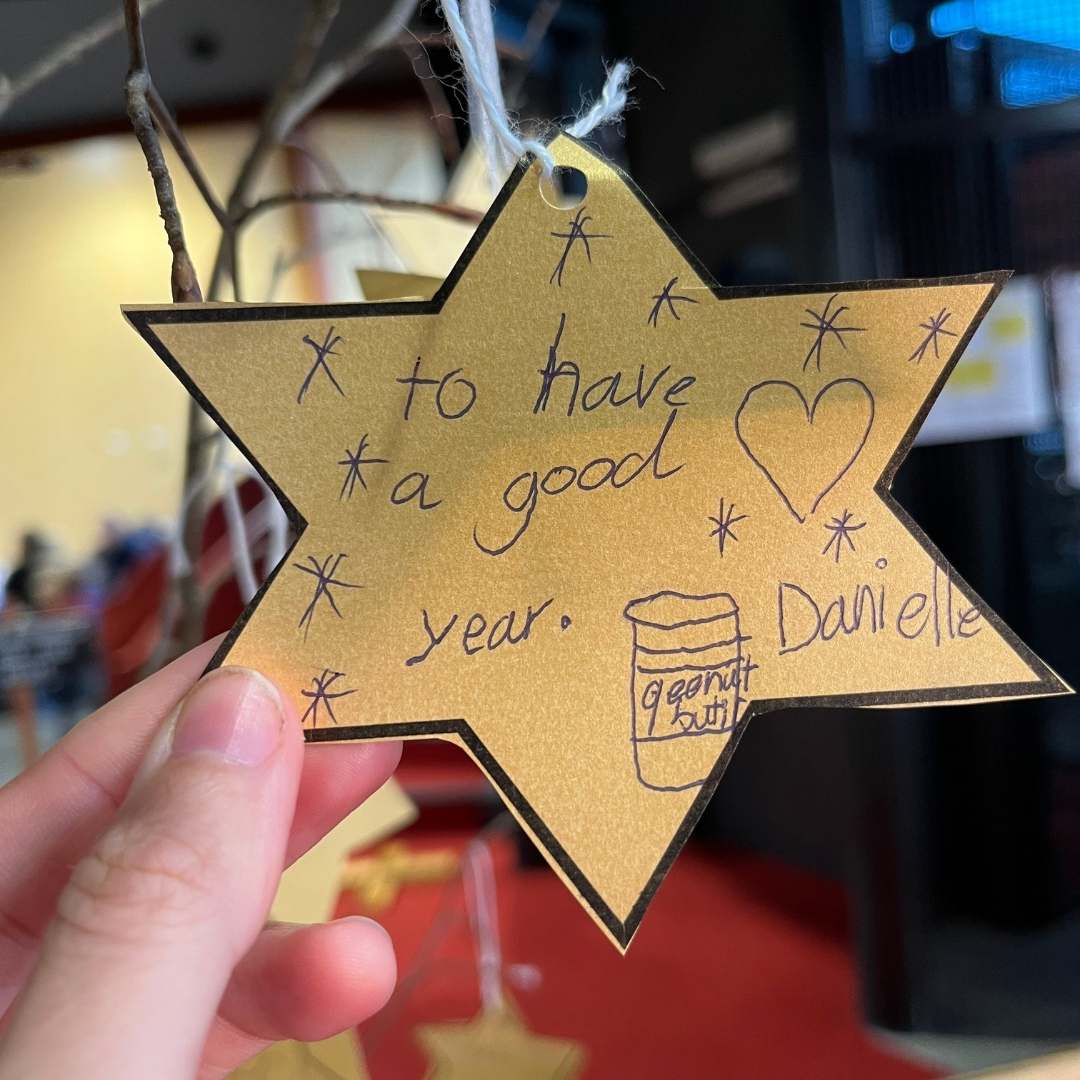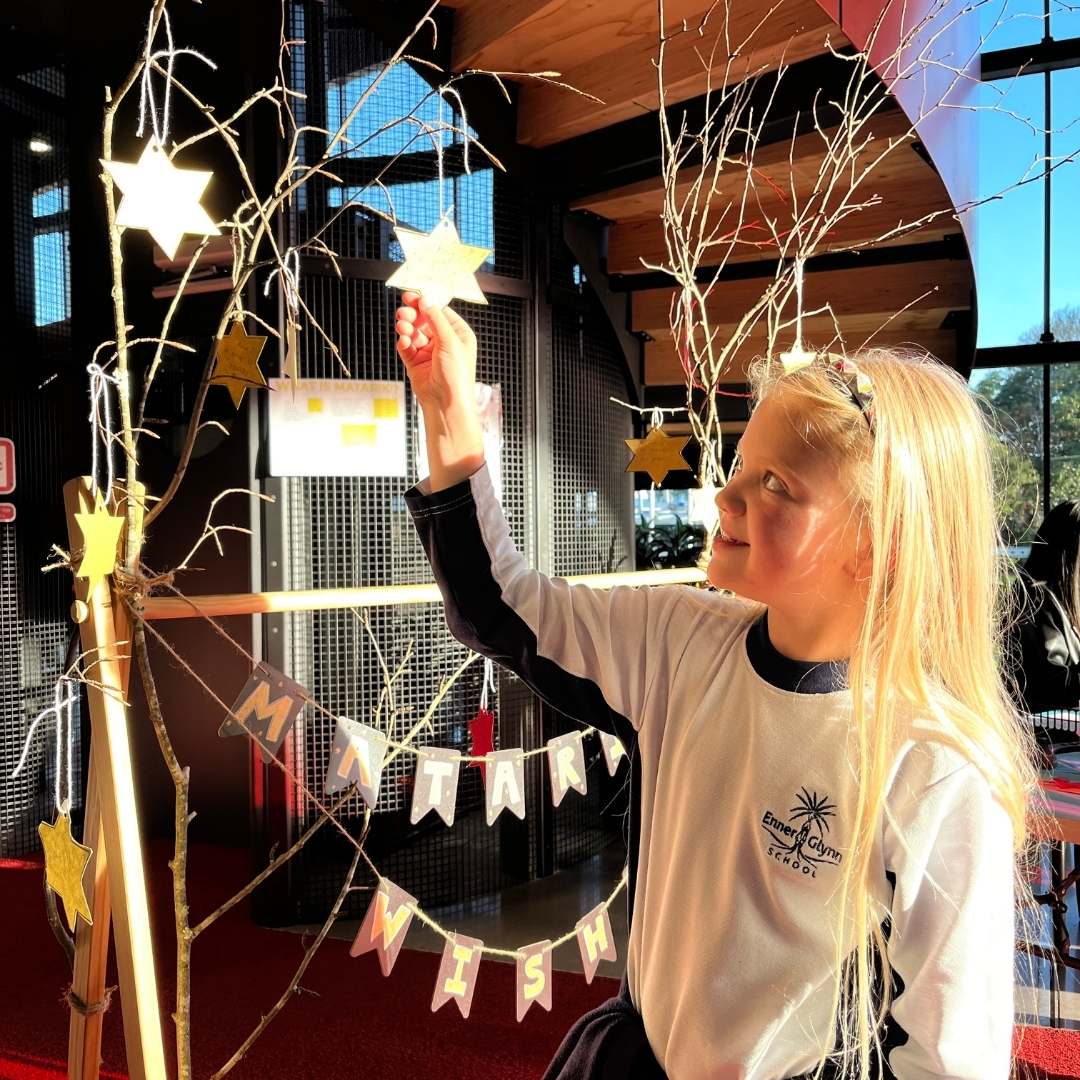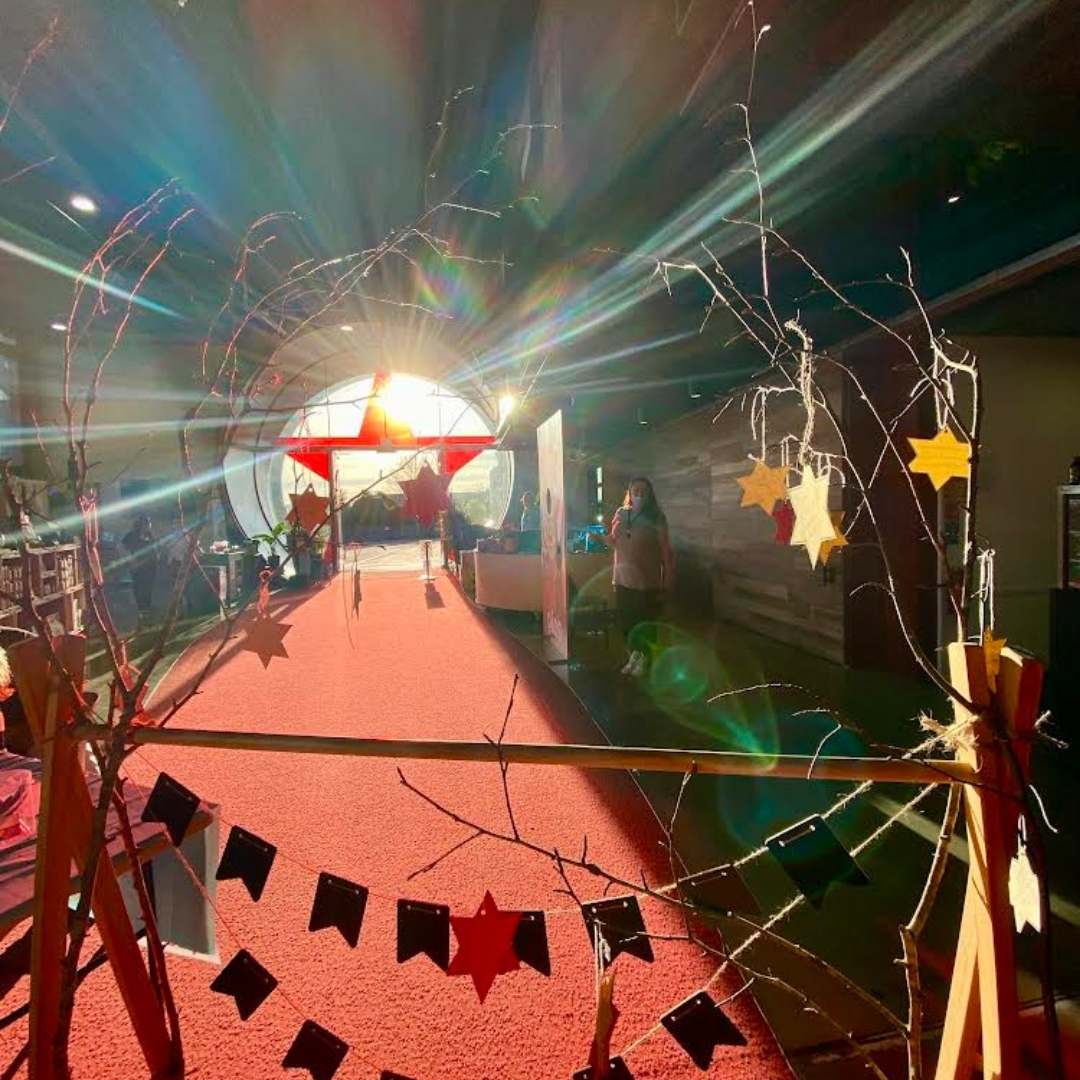 The Christchurch Go Green food show of 2022
Coming from the Production side at Pic's, the food show was a new scene for Brian. So we thought it only appropriate to get his take on it, read on below:
It was an absolute pleasure to be part of an exceptional well-oiled team to represent Pics at the recent Go Green food show expo in Christchurch
I couldn't believe the number of people at the food show who came up to us to say how much they love our peanut butter and that it's all that they buy as nothing else compares. This really does show how extraordinary our products are.
The team, led by Joy was amazing to work alongside which made it an even better experience and this was capped off with a great sales performance for the 2-day event. We were the talk of the show by the crowd, especially because of that guy who gives good deals on 1kg...
It was great to meet other businesses showcasing their products and of course, a few wheeling and dealings going on to satisfy Joy and Rosey.
If people are given the opportunity to represent Pics at these food shows, I say go for it! You get a sense of pride from knowing Pics is #1 in everybody's pantry.
- Brian, Quality Coordinator Operations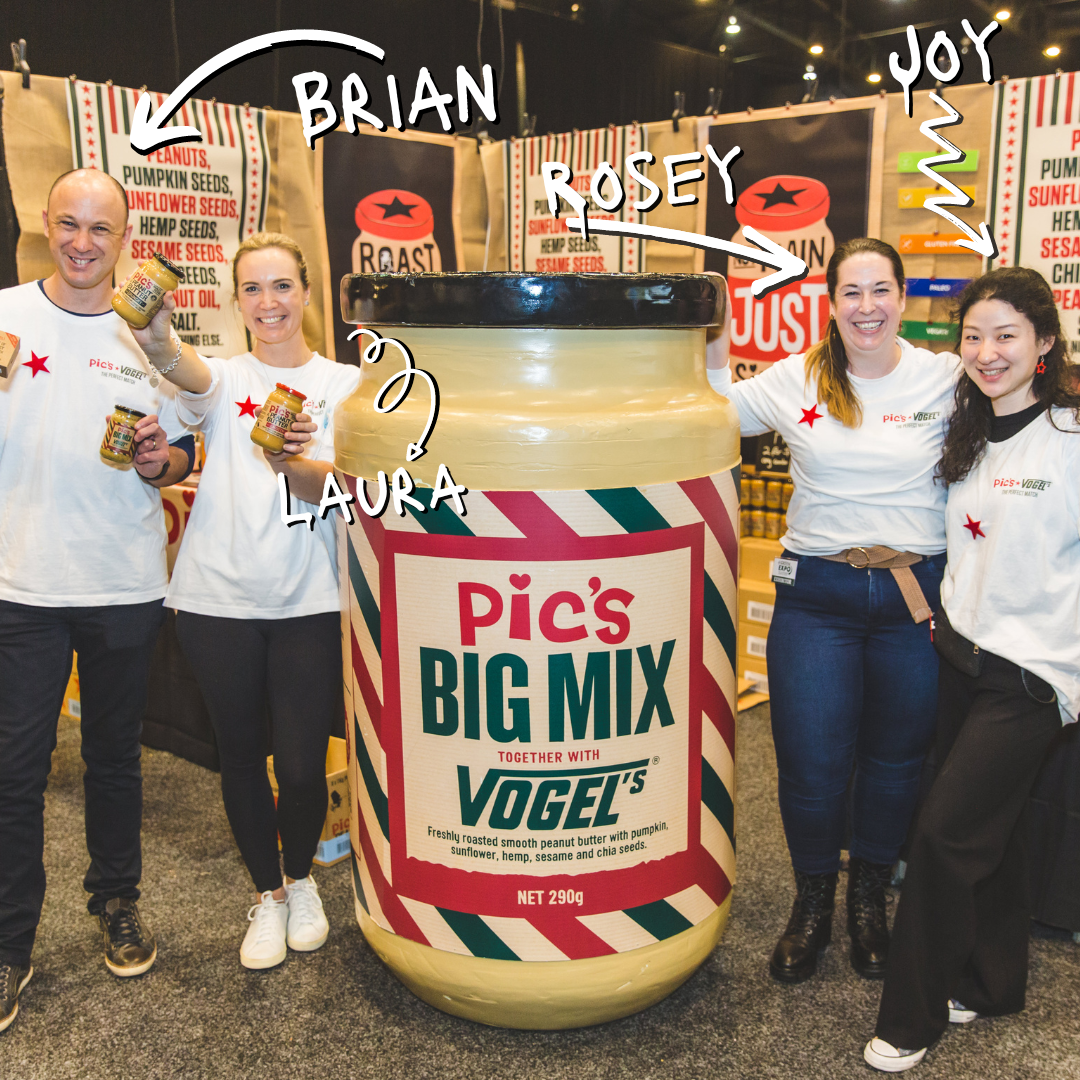 Meet the team!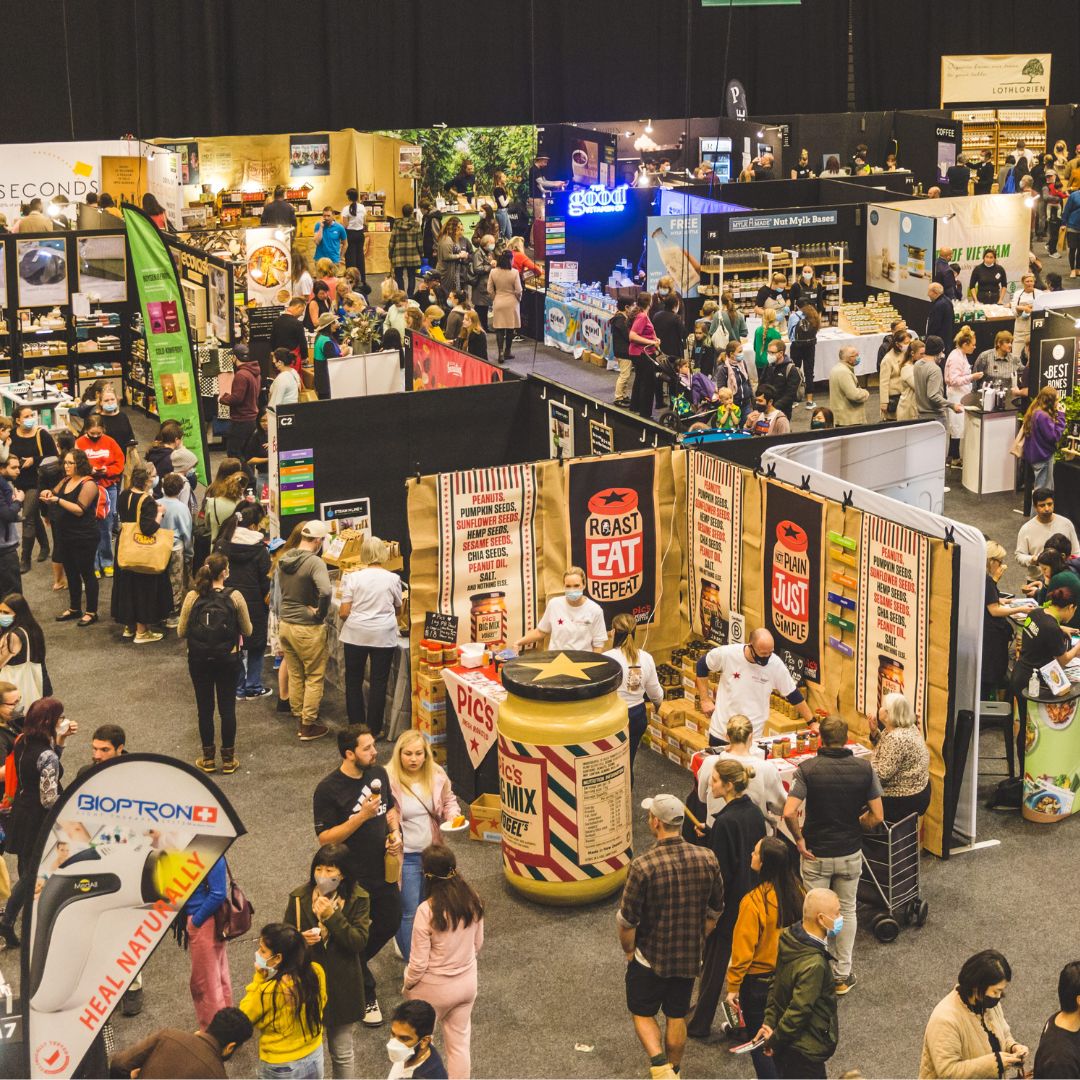 Where's Pic's?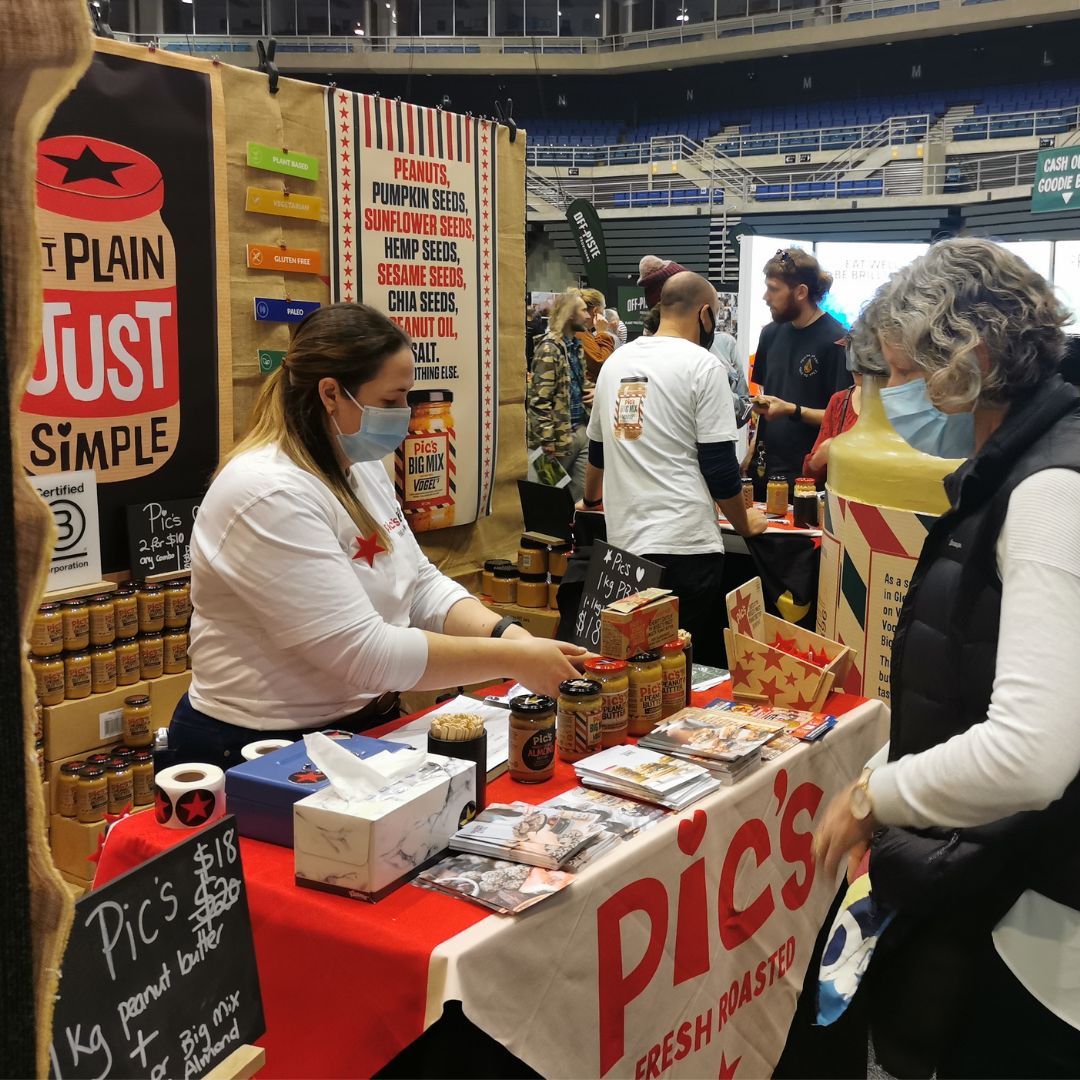 Tastings with Rosey