What's Happening at Pic's Peanut Butter World
We made a recipe book and we celebrated!
Our recipe book celebrates all things Pic's and our wonderful relationship with our Picsters. It's us living true to Pic's vision of Building Community with Food. So who better to celebrate it with than the awesome foodies we have in our local community - and with food!
With a total of 40 seats at an extra long table here at Pic's Peanut Butter World, we invited PBMs, our friends at BBBS, local supermarket owners, and businesses such as Chia Sisters, Proper Crips, YUM granola, and Under The Grill. Our friends at PC Eatery served a delicious menu of food from the recipe book, we drank local wines and Chia Sister's juice, played a recipe Treasure Hunt game, and shared stories.
It was fantastic to get all of us at one great big table and it felt like a real community gathering where people built proper relationships with one another. Pic did a speech where we learned that "if someone has a jar of Pic's in their pantry, then they're trustworthy to look after your kids".
Pic then signed books as our friends and family flocked to the counter to purchase the first copies of the recipe books! All in all a great night. Keen to get your hands on a book for yourself?
Buy it here.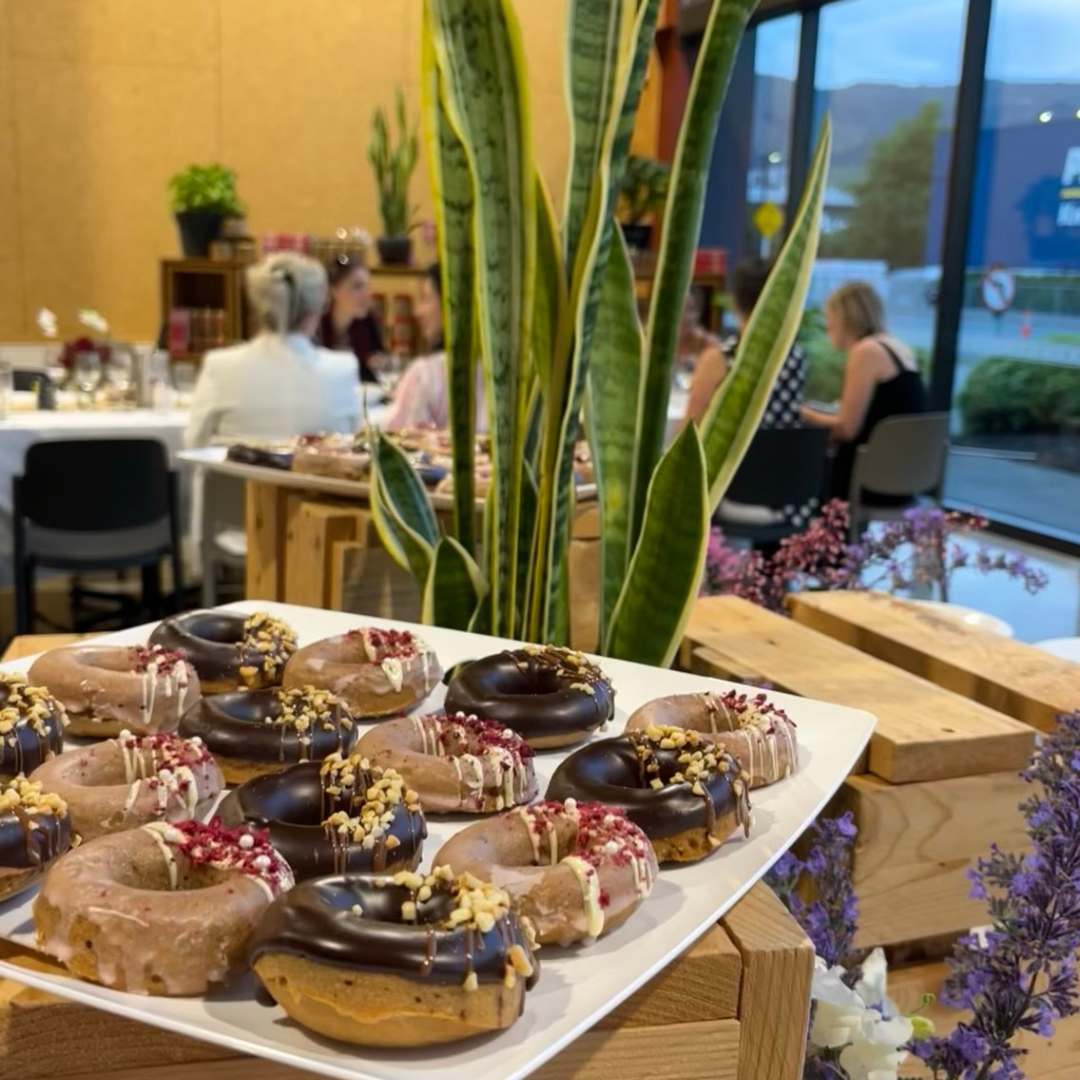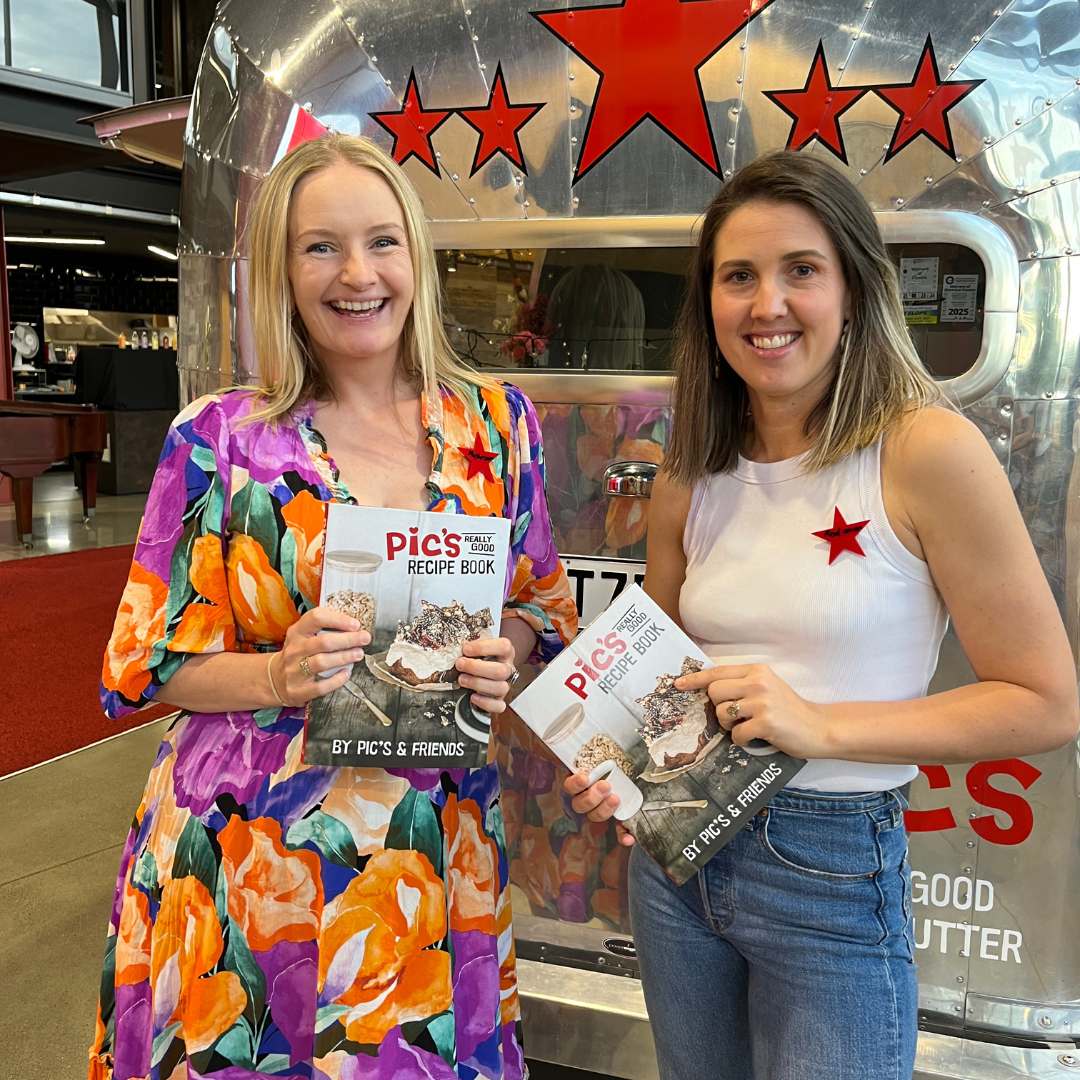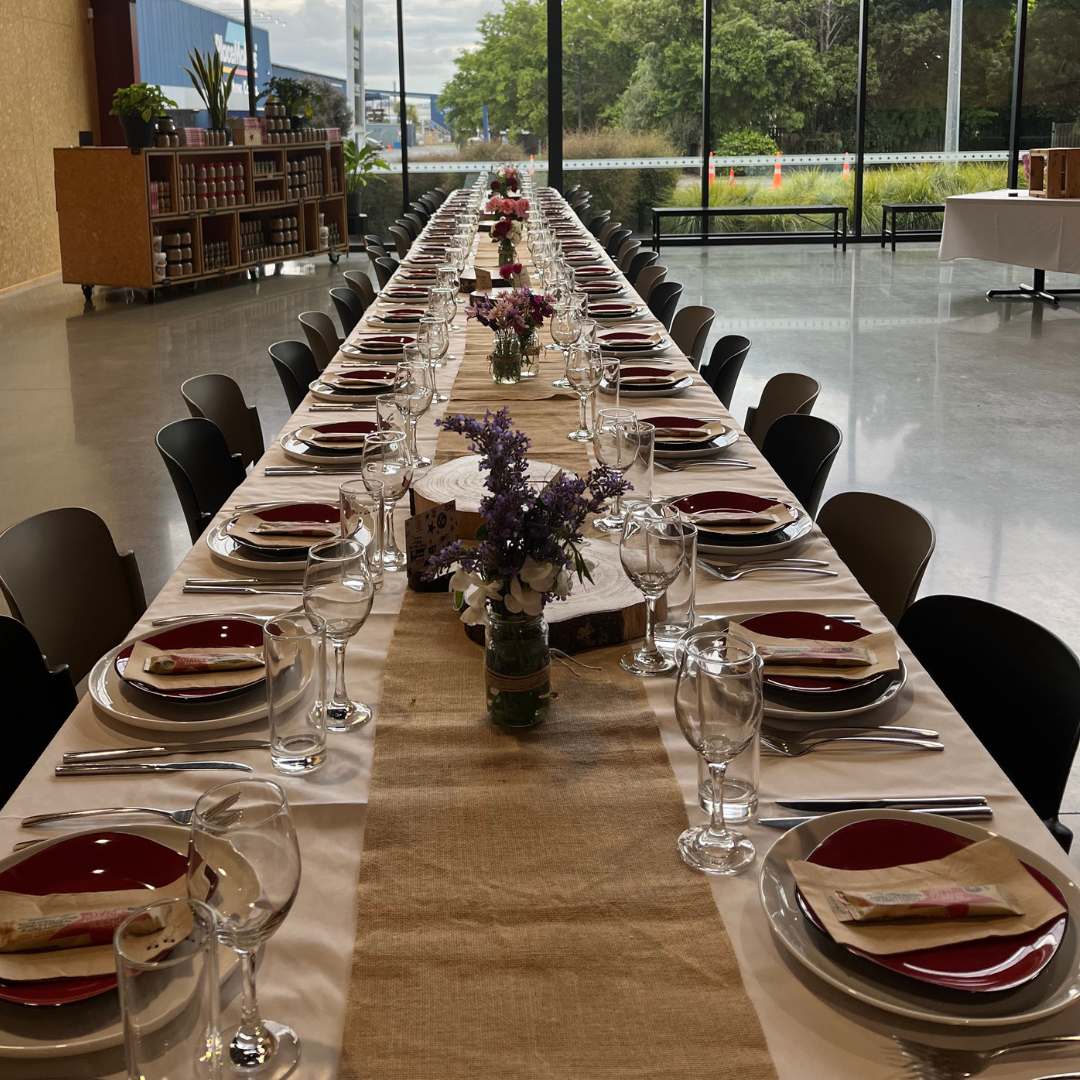 PIC'smas at Pic's Peanut Butter world
Christmas has arrived at Pic's, or as well call it, Pic'smas.
Come in and visit, we've got so much going on!
Get your FREE ticket on Eventbrite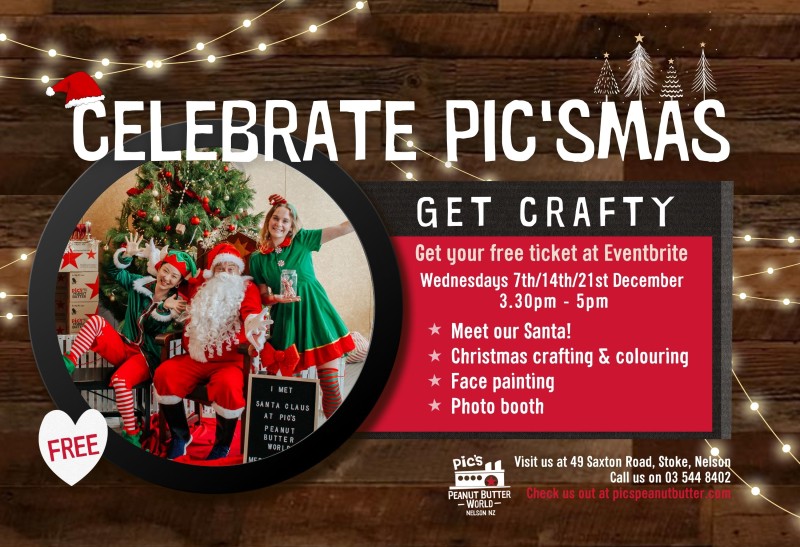 Go green expo - Auckland
Recently I got the opportunity to work the stall at the Go Green Expo in Auckland, I was so excited! In my role at Pic's, I work as a Quality Coordinator and in Customer Service so unfortunately I tend to be on the receiving end of the negative side of our peanut butter. Often, when I'm talking to our wonderful Picsters it's because they've got concerns about their jar of PB.


Being able to be behind the stall at Go Green, chatting with Picsters who absolutely love our peanut butter, was so fulfilling and such a fantastic experience! I really enjoyed hearing stories of the creative ways people use our Pic's Big Mix and peanut butter in their recipes. We even did a tasting for a guide dog whose owner made gourmet dog treats! Talking to our peanut butter lovers really helped me to remember that we are making a beloved product that is a staple in many cupboards around the country.


I'm really glad for the opportunity to break away from the norm and enjoy a high-intensity, fun-filled, positive weekend interacting with our Auckland Picsters (as well as converting some people to the Pic's way ;)), and will most definitely be doing it again next year.


Kirsty - Quality Coordinator - Customer Services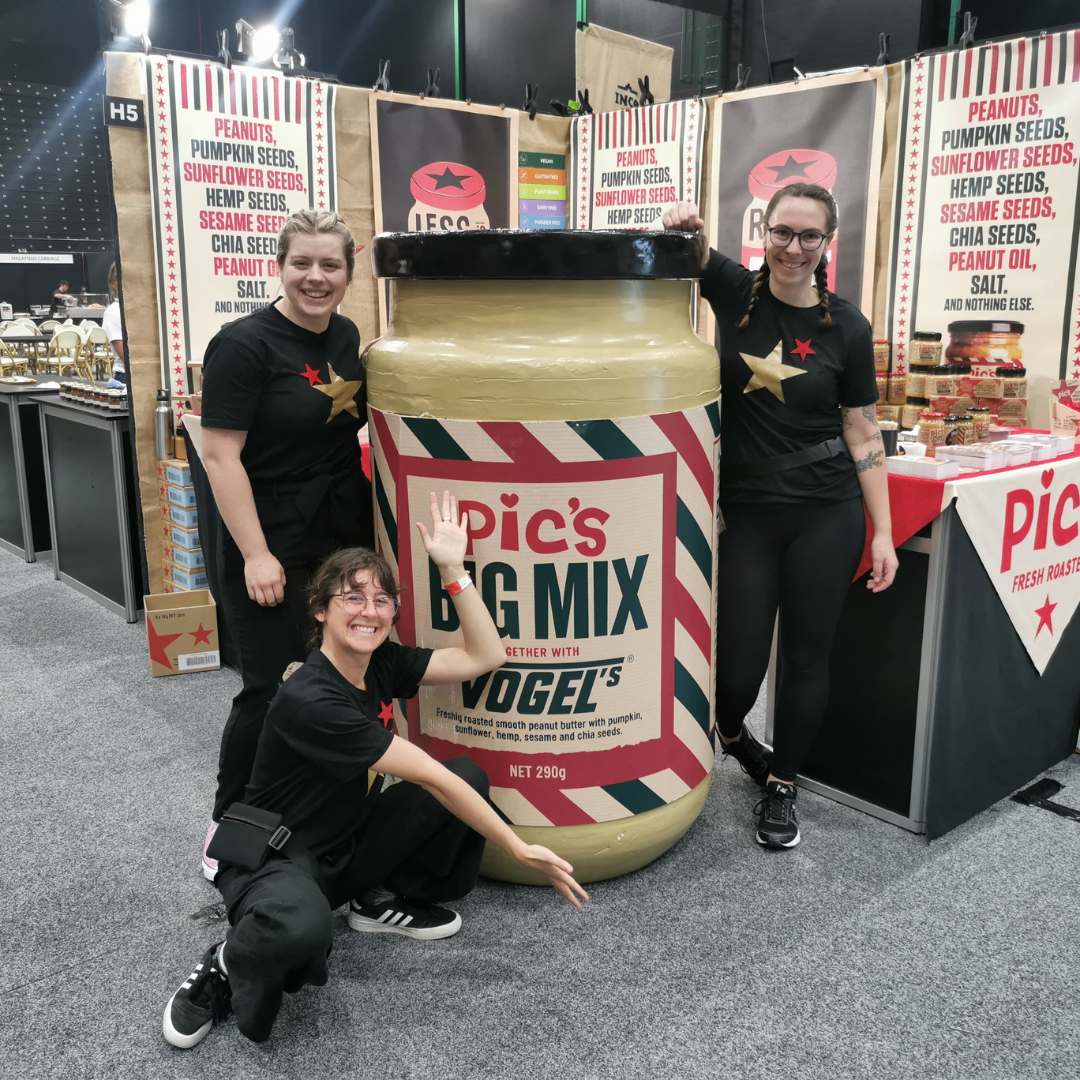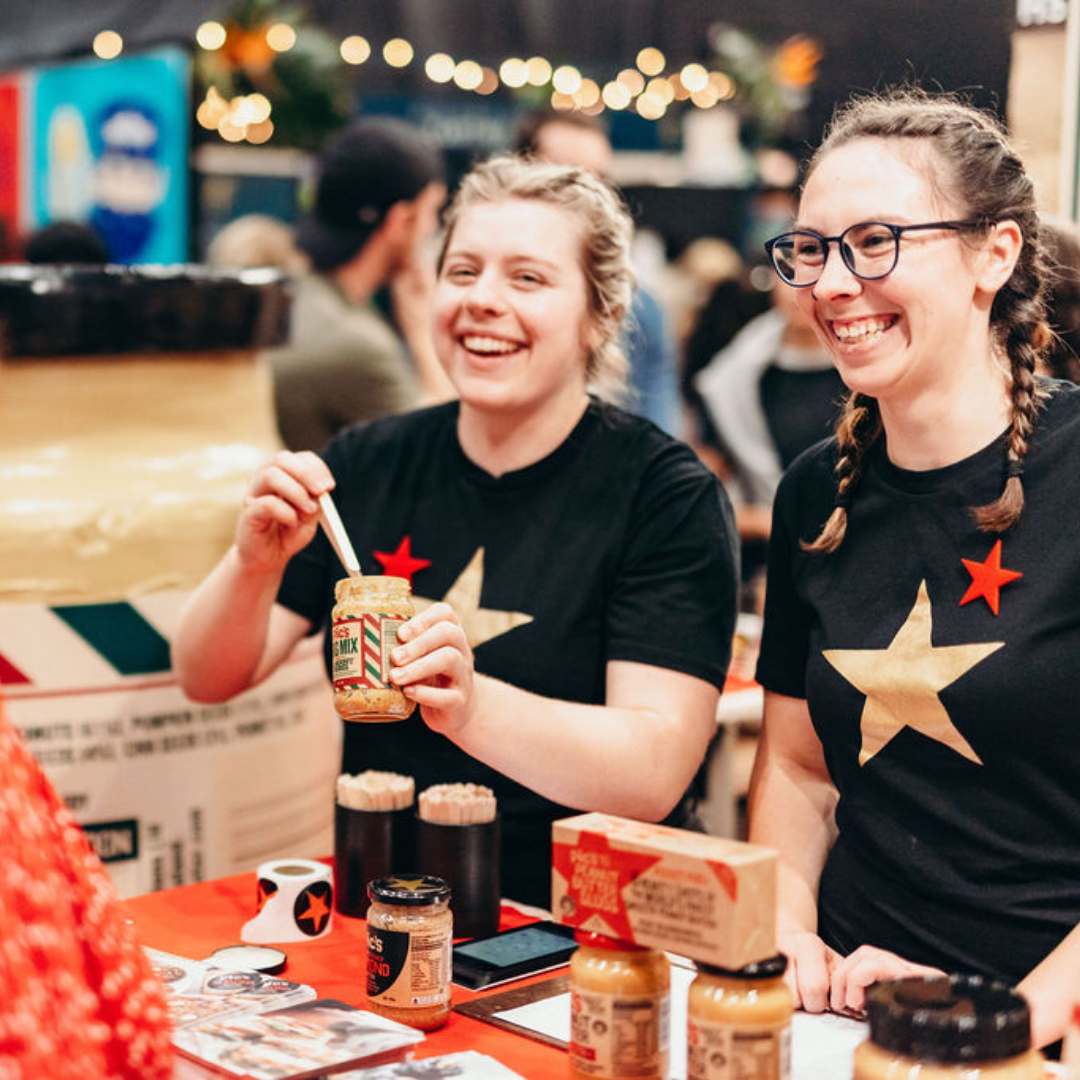 Pic'smas with our PBMs
This year is our first year putting our Christmas tree up inside the Nelson Cathedral.


As we are a sustainability-focused company we chose to decorate the tree with offcuts of foil from our peanut butter slugs and our leftover lids from our 380g jars that cannot be used for our peanut butter.


Two members of our tour team, Rosey and Claudia along with Rosey's daughters Eve and Jane had fun setting up the tree and we think they did a fantabulous job.


Make sure to pop in to view all 70 trees and vote for your favourite!
School Spring School Holidays 2022
The spring school holidays, were a great success yet again, with lots of families from around Aotearoa as well as the rest of the world.
On offer at PBW we had:
Spectacular pirate-themed treasure hunt whereby kids had to follow the clues to spell out the word 'Hi-Oleic'. Once they finished they received their prize booty of a PB slug contained in a tumbler. We had a 'real' pirate chest that the kids got their first clue from.

A total of 377 tumblers and slugs were handed out from the completion of the treasure hunt.

Our new voting booths arrived in time for the start of the school holidays: visitors are able to choose between Crunchy, Smooth, and Smunchy. So far Crunchy is the clear winner!

Pirate and summer style colouring in for our wall with a table in the kids corner (so as not to use up valuable cafe space)

Guess how many peanuts were in the 1kg jar - the correct answer was 1128 and you were the closest guess with 1114, to a 9-year-old boy called Liam from Auckland. He won a 2.3kg pail of smooth PB.

We even had a staff colouring in competition as part of Mental Health Month, Rachel chose the best of each design, as well as a people's choice for the 3rd prize. Each winner had their picture framed and won a prize.
- Rosey Nov 2022
Hey, I'm Ash.
Day to day at Pic's I do H&S and HR, which means that I don't often get the chance to interact with customers. So, saying yes to working at the Go Green Expo in Wellington last weekend gave me a chance to get to talk to customers, both loyal Picsters and newbies, and to tell them about some of the really cool things we do at Pic's.
It was uplifting to see so many people coming out on a beautiful sunny weekend (which I'm told doesn't happen often in the capital) to a sustainable lifestyle show. There was a lot of conversation about the impact that our consumerism is having and looking for big and small ways to do better. I was grilled with a few hard questions, like why our 1 kgs are in plastic, unlike the rest of our products? Pic's has done the research and believes what we are currently doing has the least impact. Obviously if that changes, so will we.
There was a lot of talk and tasting of Pic's Big Mix, and I don't think there was a single person who didn't go home with a jar once they had tried it.
As a team, Joy, Olivia, Claudia and I laughed and danced and perfected our high five skills, and also sold a lot of peanut butter to expo-goers.
10/10. Will absolutely attend a Go Green Expo again
Ash x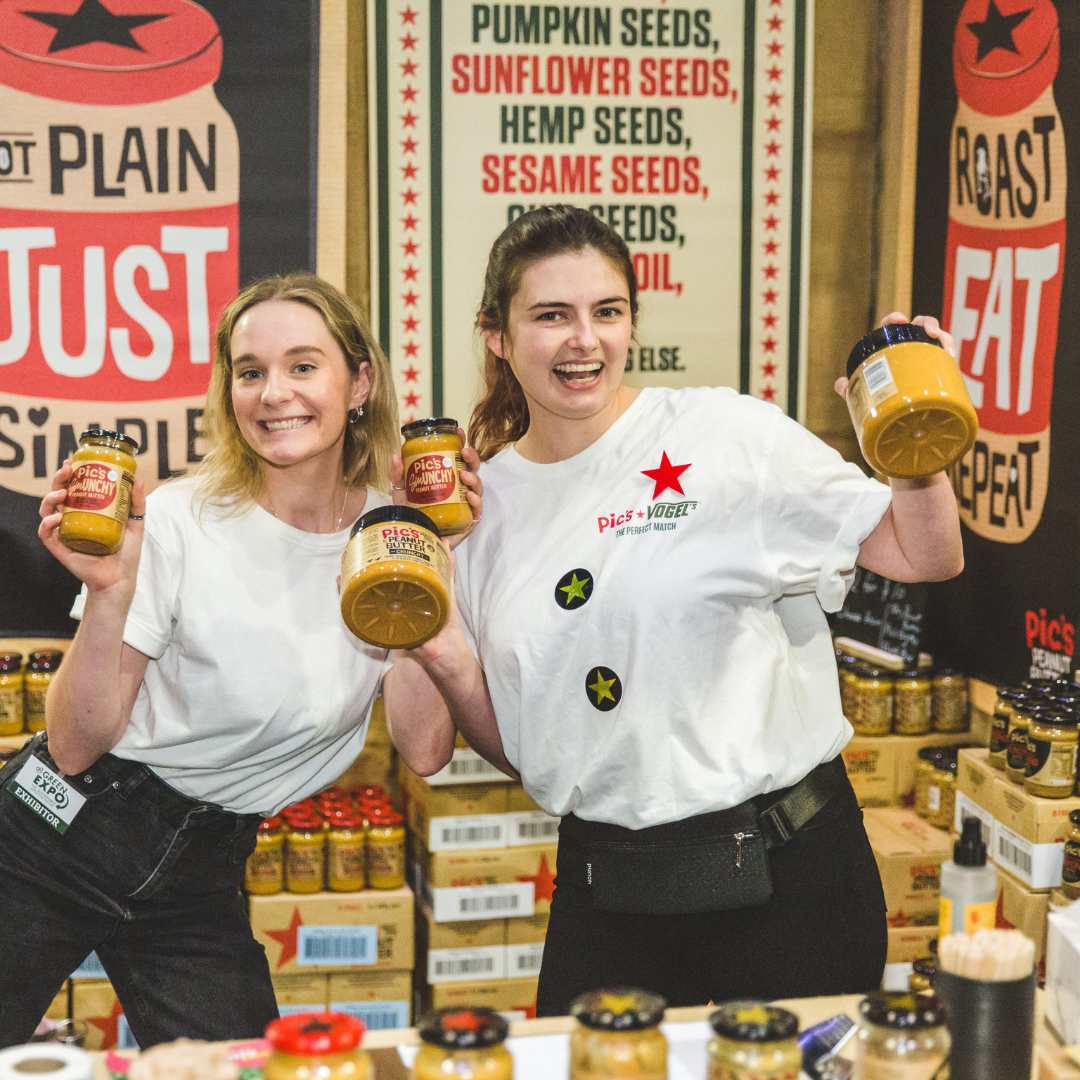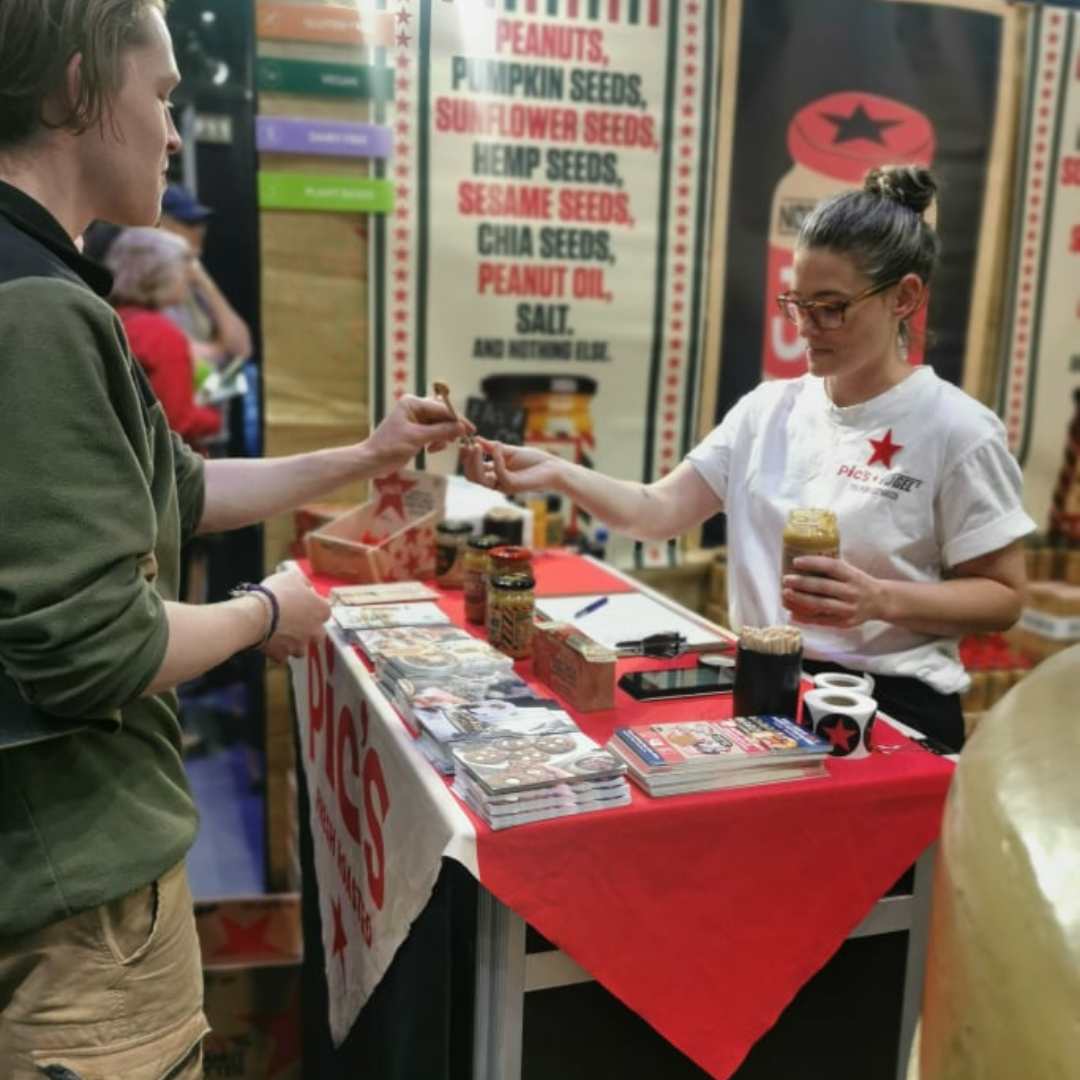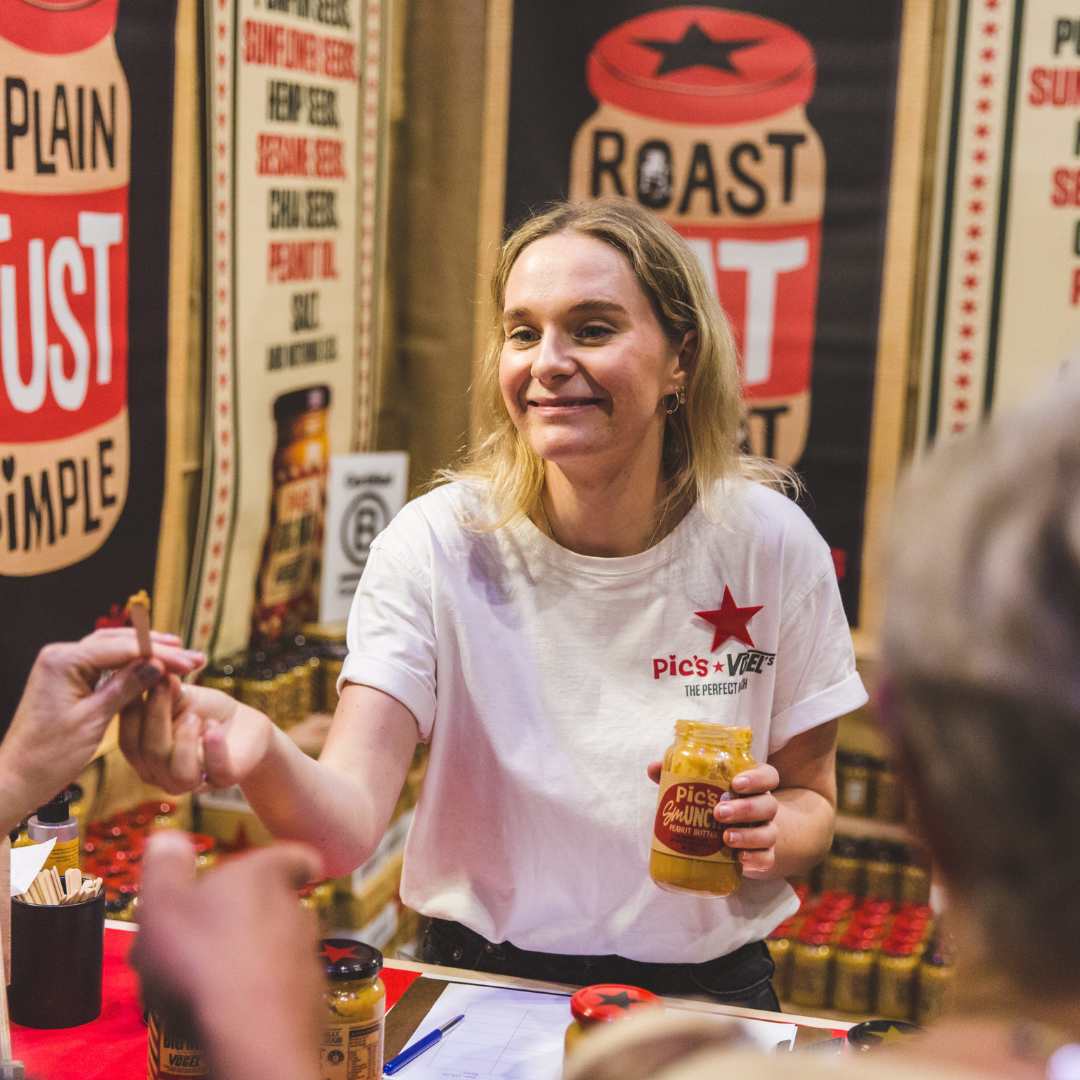 WORLD CAR FREE DAY AT PIC's PB WORLD
23rd September 2022
When the team told me that Thursday the 23rd was World Car Free Day and that they thought it would be a good idea to offer our Peanut Butter Makers all a free coffee if they carpooled or came to work on a bike or bus, I got very excited.
Keen to bring the message to the wider community, I hatched a wicked plan to close all our carparks for the day. I barged into the guiding teams' Friday meeting and announced my intention.
My idea was not greeted with an abundance of glee. The team was justifiably concerned that there was not enough time to get ready, permits might be required, staff would have to be rostered, and we might be breaking the law or risking adverse publicity.
I contacted our signwriters and ordered a couple of signs about World Car Free Day and crossed my fingers for a fine day the following Thursday. The week started off pretty miserable… Overcast and cold with intermittent rain. The tours team had contacted everyone booked for the Thursday tour and let them know we would not be providing parking.
I had hoped that we would be able to use the closed car park for rollerblading, tennis matches, slow bicycle races and a few fun things that are best done on a lovely smooth pavement, but as there wasn't time to tell the community about it and as I was the only Picster free to spend the day outside turning the carpark into a playground, we will have to wait for next year.
I had shared my plans with Matt Lawry, a Nelson city counselor. Matt, an ex-journalist, was keen to get the story into our local newspapers, but on Wednesday afternoon I was beginning to feel very unsure about the whole thing.
I had a sleepless night, but the next day dawned warm and sunny, so I took an early bus to work and with the assistance of a PBM and a forklift, closed off the entrance and exit to our car parks with the planters from around the lunchroom.
Taping one of the World Car Free Day signs to a cone in the driveway. I settled myself into a plastic chair in the shade of the big peanut butter jar and waited…
Our visitors booked for the first tour of the day all arrived on foot. One or two cars approached the entrance, slowed, but then saw the barrier and the sign and continued on their way. I'm imagining most of them found a park down the road but one or two might have driven off in a huff, I don't know.
There were maybe four or five motorists who pulled in and stopped at the barrier, looking perplexed, but after I approached them and told them about our event, most appeared only too happy to support it and find somewhere else to dump their motorcar. There was one driver who I think looked shocked and drove off at high speed in, I assume, disgust at our apparent lack of hospitality.
All in all, though, by the end of the day, everyone at Pic's Peanut Butter World, felt that the day had been rather special, and I am sure that it is something we can all look forward to being part of next year.
And hey, congratulations to everybody who made an effort and carpooled or came to work on their bicycle!
- Pic, the Chief Peanut Butter Maker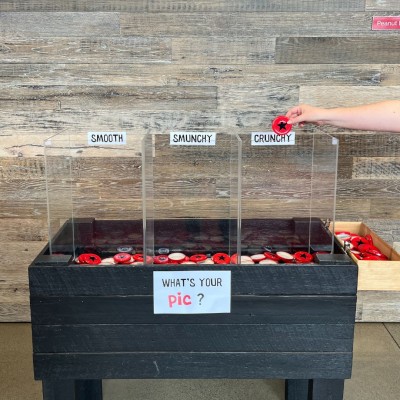 Peanut butter lovers, come into Peanut Butter World and cast your vote!
We're always keen to hear your thoughts on all things nuts, so we've set up a voting system in Peanut Butter World. Using our fabulous star lids of course.
The current topic is 'what's your pic?'
Pop into the shop at PB World and vote for your FAVOURITE peanut butter squish: be it Crunchy, Smunchy (the new kid on the block), or Smooth?
Fun fact: Out of every 10 jars we sell here in NZ, seven of them are crunchy! That's right, kiwis can't resist a really good crunchy topping
Jobs at Pic's
Want to join our fab team of Peanut Butter Makers?
Pic made his first peanut butter in a concrete mixer in his garage in 2007, now Pic's is New Zealand's best-selling peanut butter. Fresh roasted, crushed, and packed in Sunny Nelson Tasman at Peanut Butter World. We are a team of proud, passionate, and knowledgeable food producers and there are currently two exciting opportunities to join our team!
Check out our listings on Seek for all the details on our roles as a Brand Manager and Production Engineer
WORLD CAR FREE DAY
It's WORLD CAR FREE DAY tomorrow! - September 2022
Here at Pic's we're big fans of the planet - you could say it's our entire world! So when something like World Car Free Day rolls around, we 'roll out the sandbags' (quite literally - we're blocking off the car park!).
We have 55 staff here at Pic's and for World Car Free Day, we're all trying our best to find alternative ways to get to Peanut Butter World
Be it via the cycleway on our pedal or e-bike, some have roller skates and others have scooters, will be taking the local bus, or doing a call out to see who lives in our neighbourhood so we can carpool together.
On the 22nd September we're all making an effort to reduce carbon for the day and we hope you join us!
Chia Sisters field trip
Chia Sisters field trip - 13th September 2022
With a B Corp certification now proudly under our belts, we're now looking for ways we can do this even better! So what better way to do some research than to visit the fabulous team at Chia Sisters? Chia Sisters were named by B Corp in the top five percent of companies in the world for the environment. It's a massive achievement and we are so impressed.
The Pic's team gathered a team of individuals from across the company for a field trip to meet the Chia Sisters team, here's what Liz had to say about our visit:
Visiting the Chia sisters on Tuesday was a great opportunity to learn from a local business who are renowned leaders in putting sustainability at the forefront of all their decisions. They were able to explain why they decided to pursue BCORP certification and the relevance of certification to Pics and our consumers. The tour of their plant was thought-provoking in terms of how we can improve our processes to be kinder to the planet and how we can increase our recycling/upcycling on site. - Liz, Production Leader
We were more than inspired and have some fab ideas of what we can do next at Pic's - so watch this space!

Northland Peanut Trials
Northland peanut trials update - September 2022
How many jars were made at Pic's from the trial?
50x 195g jars
Is planting set for the next trial and when will that commence?
Planting for this year's season is well underway, with the project increasing from 5 to 8 sites across Te Tai Tokerau increasing land area from 1ha to 4.5ha. All sites have been secured with our landowner partners.
Planting is scheduled for mid-late October and is weather dependant.
Any other key updates from the report?
The season showed NZ-grown peanuts are on par with what is produced and imported from overseas. Nutritional values and oil content in some areas were above international benchmarks. In some cases even when not higher are pretty much comparable and of dietary significance. Great news for making awesome New Zealand Peanut Butter.
The peanut trial continues to generate conversation and interest from a variety of parties across the country who are following the project with keen interest.
- Greg, Northland Inc
Matariki Event at Pic's Peanut Butter World in Nelson 2022
We celebrated Matariki in crafty style with around 150 fellow peanut butter lovers!
We had a variety of arts and craft activities for everyone to get involved in, such as:
Colour in and make your own lantern
Flax hanging stars
Make a Matariki wish for our wishing archway
Winter scene colouring in
Poster fact sheet all about Matariki
Everyone who came and participated in the event received a free Pic's tumbler, tastings galore, and got to take away the crafty wares that they made.
The PC Eatery café here on site made some special food for the event too - there were starry night cookies as well as kid-friendly mini hot dogs and chips and nachos.
- Rachel, Tour Guide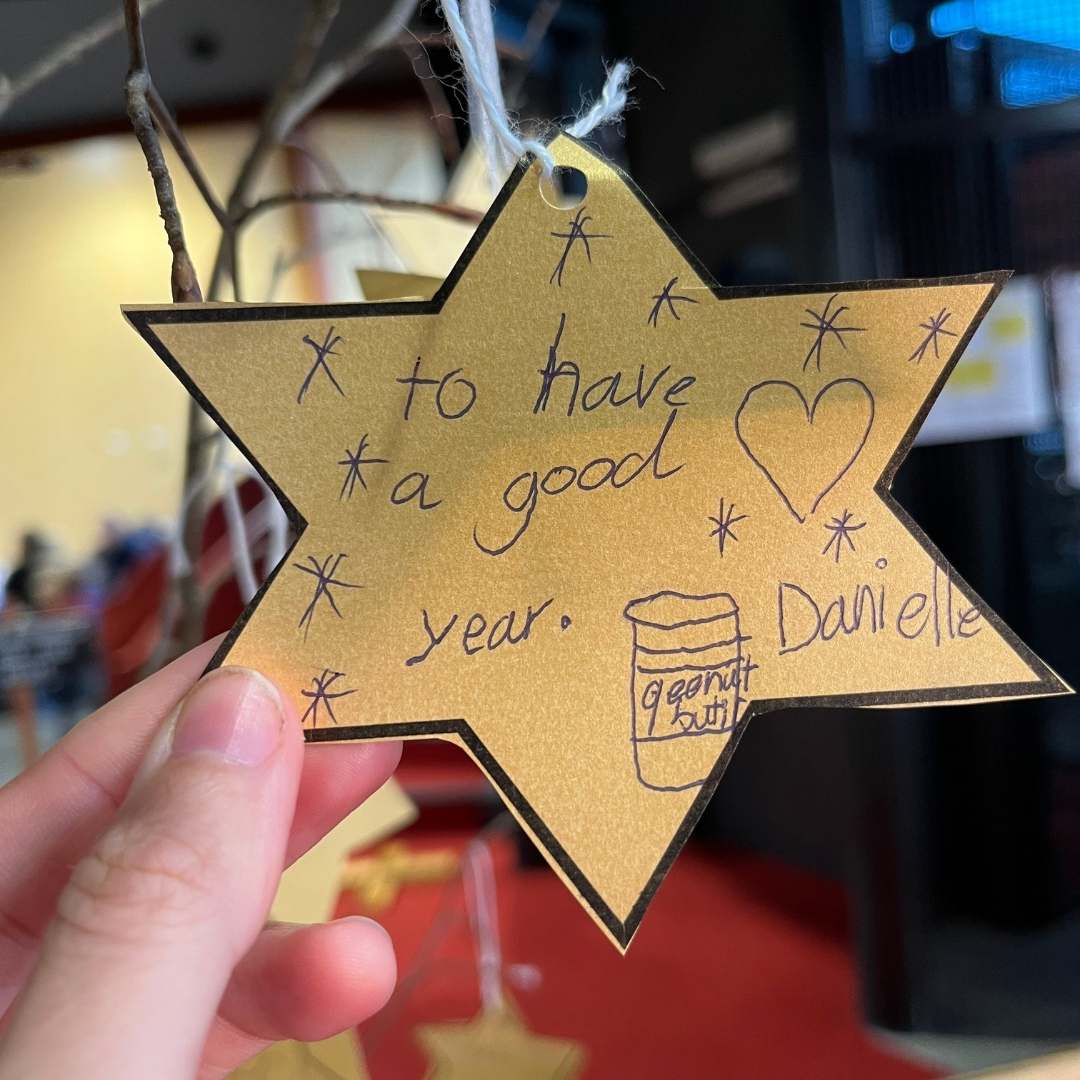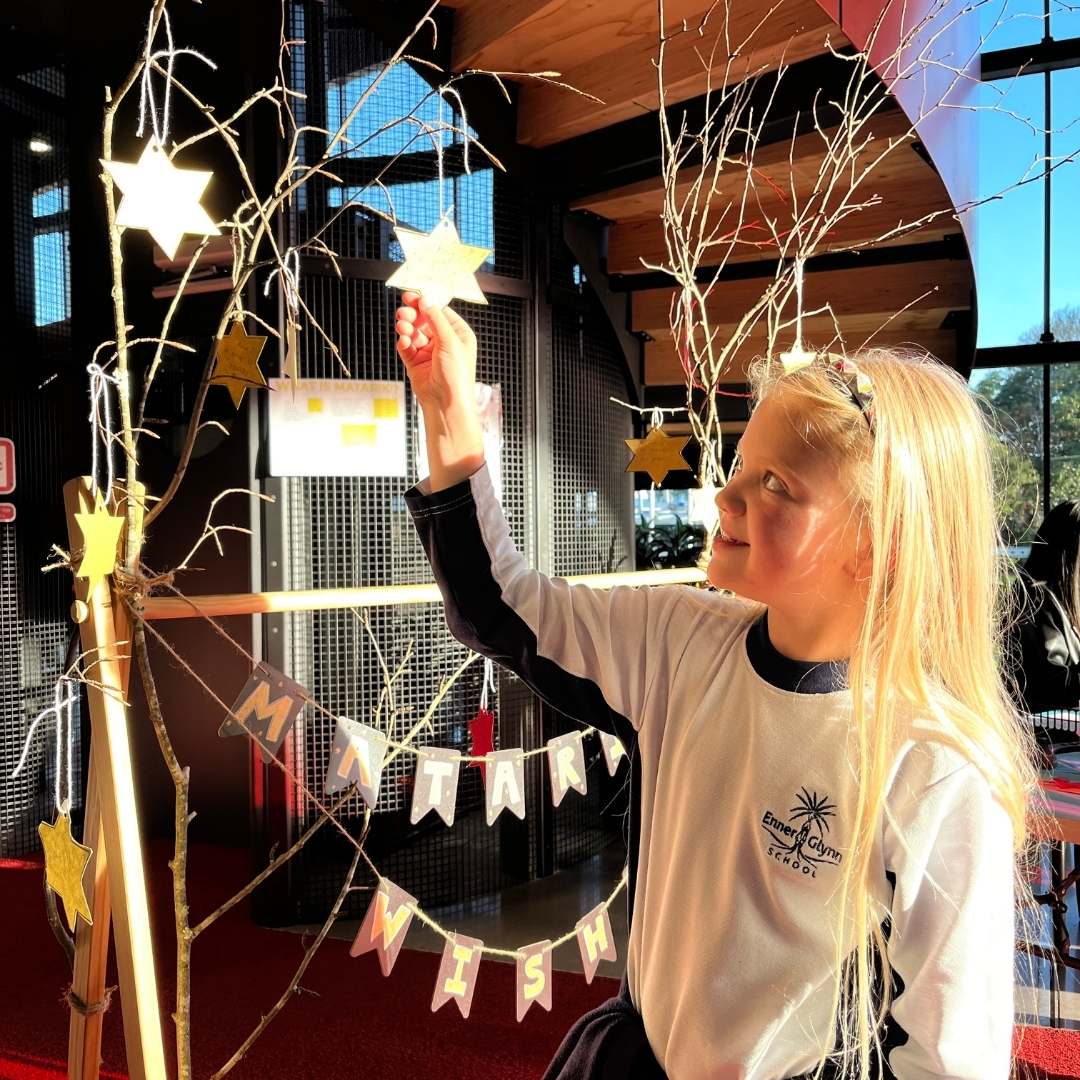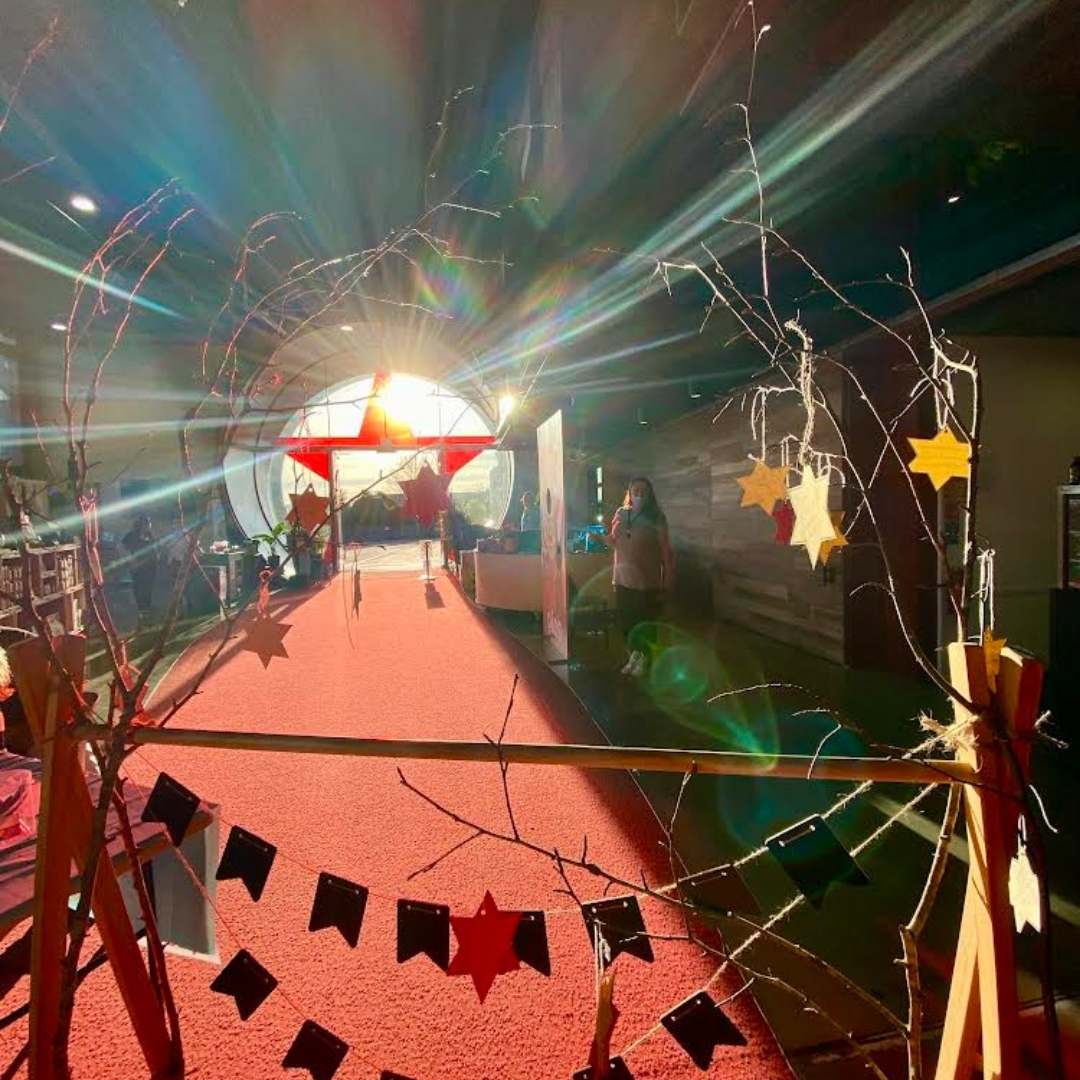 The Christchurch Go Green food show of 2022
Coming from the Production side at Pic's, the food show was a new scene for Brian. So we thought it only appropriate to get his take on it, read on below:
It was an absolute pleasure to be part of an exceptional well-oiled team to represent Pics at the recent Go Green food show expo in Christchurch
I couldn't believe the number of people at the food show who came up to us to say how much they love our peanut butter and that it's all that they buy as nothing else compares. This really does show how extraordinary our products are.
The team, led by Joy was amazing to work alongside which made it an even better experience and this was capped off with a great sales performance for the 2-day event. We were the talk of the show by the crowd, especially because of that guy who gives good deals on 1kg...
It was great to meet other businesses showcasing their products and of course, a few wheeling and dealings going on to satisfy Joy and Rosey.
If people are given the opportunity to represent Pics at these food shows, I say go for it! You get a sense of pride from knowing Pics is #1 in everybody's pantry.
- Brian, Quality Coordinator Operations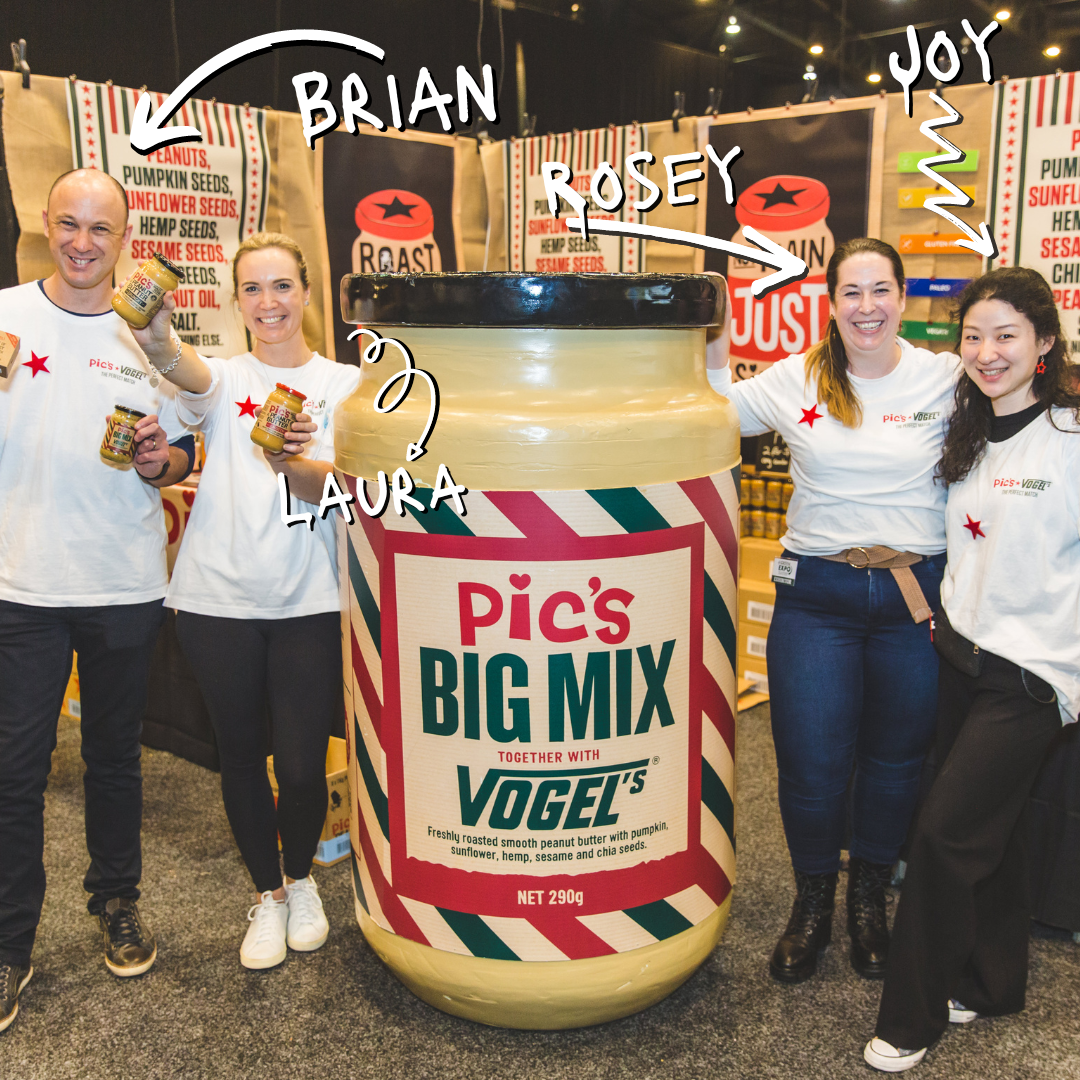 Meet the team!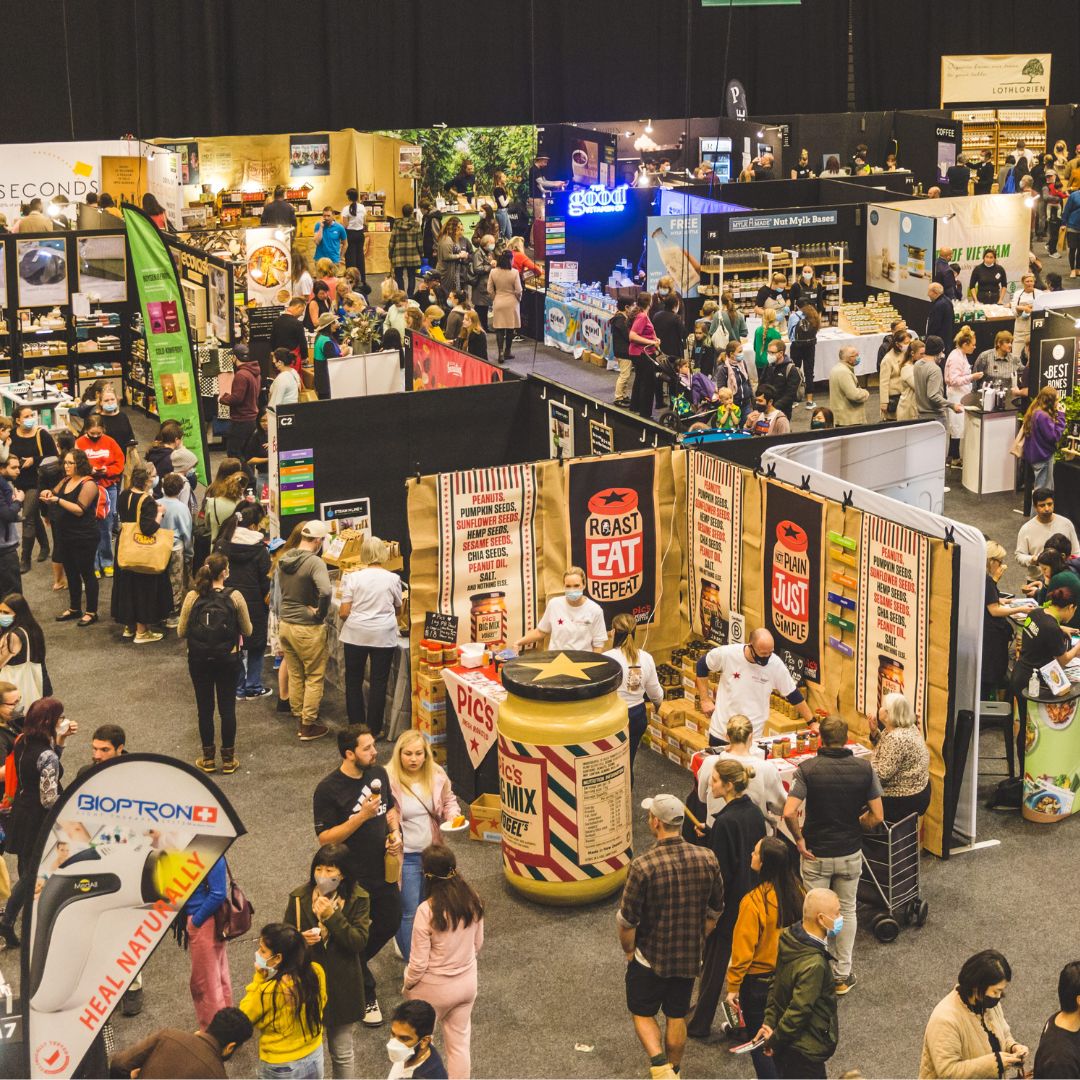 Where's Pic's?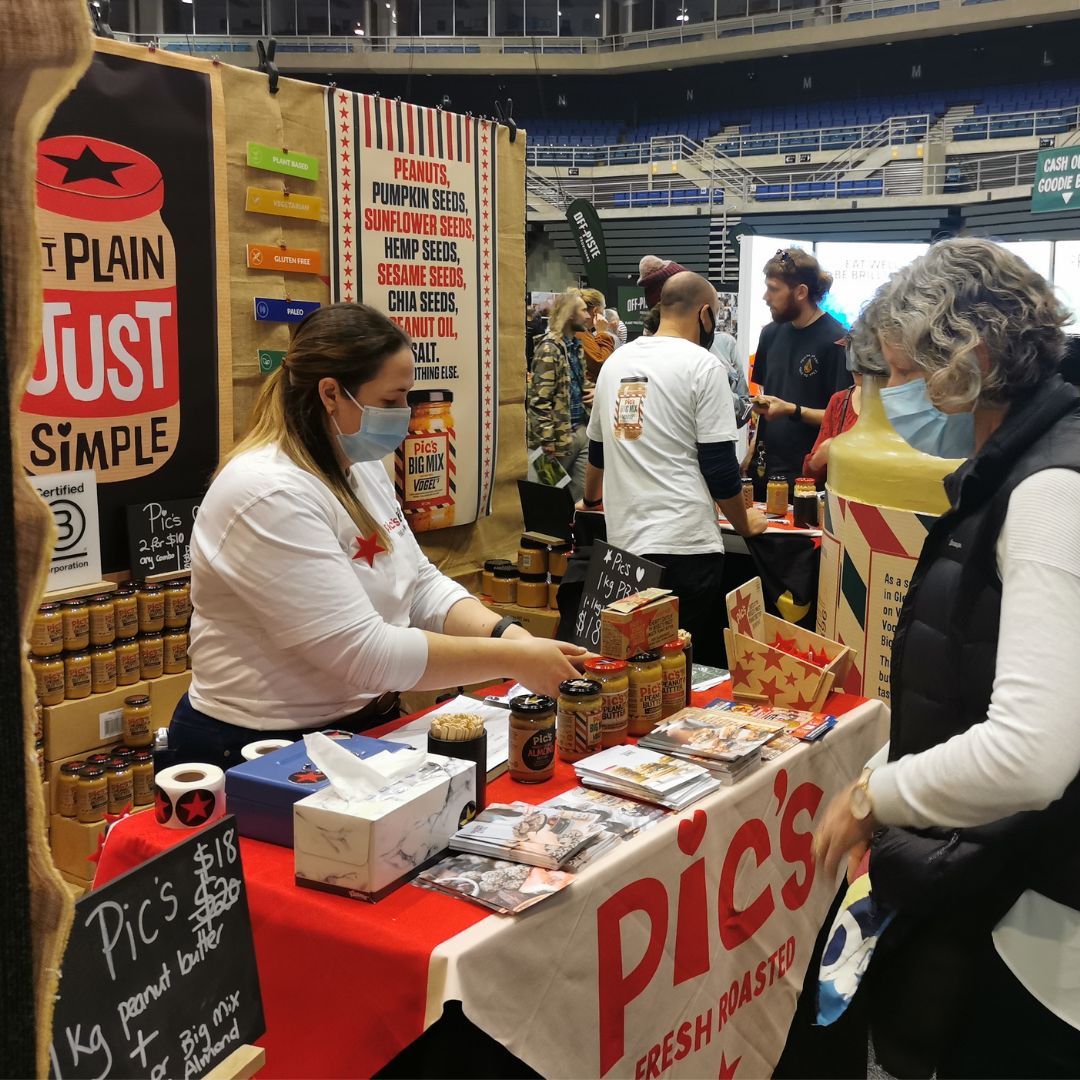 Tastings with Rosey