Our weekly stories in a nutshell
After 10 years of playing professional rugby, Nathan Harris medically retired and decided to focus on a different vocation: empowering kids to create the life they want, using sport as a vehicle. His holiday programme is just getting started, but we love his mahi and are sponsoring him this year with spot prizes for the kids he's working with!

In his own words, Nathan lets us know why this programme is so important to him...
"Growing up I faced circumstances that could have so easily sent me down a very different path, but I broke the mould from my parents and was the first in my family to finish school. I went on to experience a successful career in rugby, and am now completing my studies at Waikato University.
My story is full of adversity, and sport was a huge driver for me. My passion now lies with helping young people who also want to break the mould (particularly low socio economic areas). I believe that school sports can be a strong vehicle to support them in doing this, but unfortunately many children cannot afford to play sports.
I am currently creating a programme for children of all levels (with a focus on high school students) that combines rugby coaching with key learnings that help empower them to create the life they want - such as understanding goal setting, support for mental pressures and facing adversity, resilience and other tools.
My hope is that they can apply this to sport as a vehicle but, if sport doesn't work out, these skills can be transferred into study, apprenticeships, or whatever their heart desires."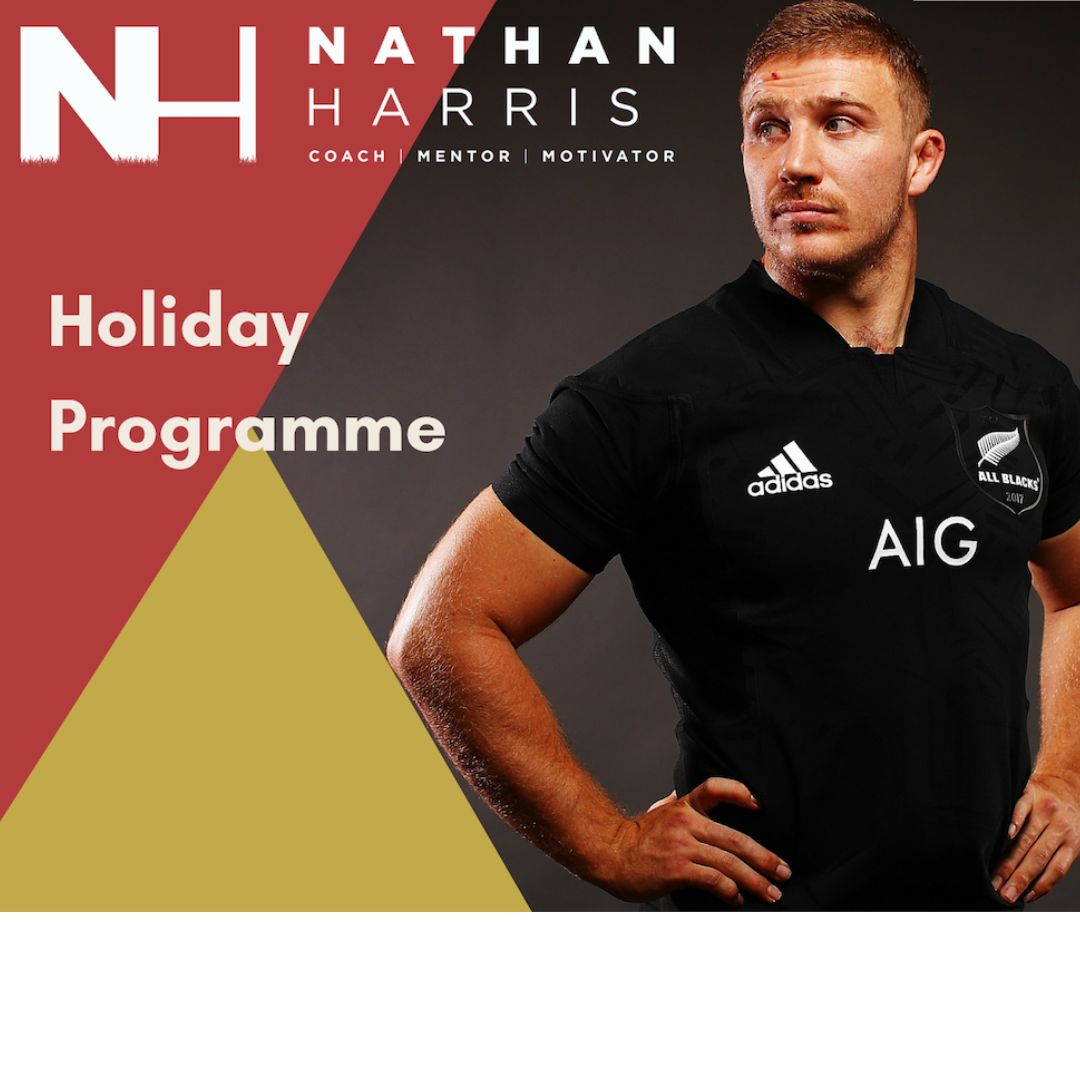 Xander Pringle
Fuelled by oily rags and Pic's Peanut Butter, with tyres hot enough to roast a peanut or two, 13-year-old Xander Pringle of Palmerston North is off to a speedy start with his karting.
A relatively latecomer to the Karting scene, Xander found a love of karting after discovering Daytona Indoor Raceway in Palmerston North, a quick spin at the outdoor track at a KartSport Manawatu have-a-go day, and it didn't take long for Xander to start selling off unwanted toys and eagerly offering to mow everyone's lawns to go halves with mum for his first kart.
A year later he moved into the Rotax Max Junior class, and now mostly funds himself with running costs, maintenance and entry fees by splitting and selling firewood, mowing lawns and other general maintenance jobs.
Already demonstrating his driving ability in his second hand setup Xander is looking forward to working his way through the Rotax Max Junior field so that he can compete for podium finishes at regional and national events. He'd then love to move on to bigger and better things…. like cars!
Keeping up a well-balanced diet amongst his fitness endeavours sees Xander smashing through the Pic's with the speed of an F1 pit crew . A tasty banana slam (Corn thin + peanut butter + sliced banana) gets him off the starting line faster than turbo the snail with the odd slug giving him an extra boost when needed.
With dreams of competing internationally in motorsport competitions, Xander has a lot of work ahead of him, but as he has already proven, he won't let anything hold him back!
To see more of Xander's karting journey and watch his motorsport dreams develop from rookie karter to racing car driver follow him over on Instagram @Pringle_nz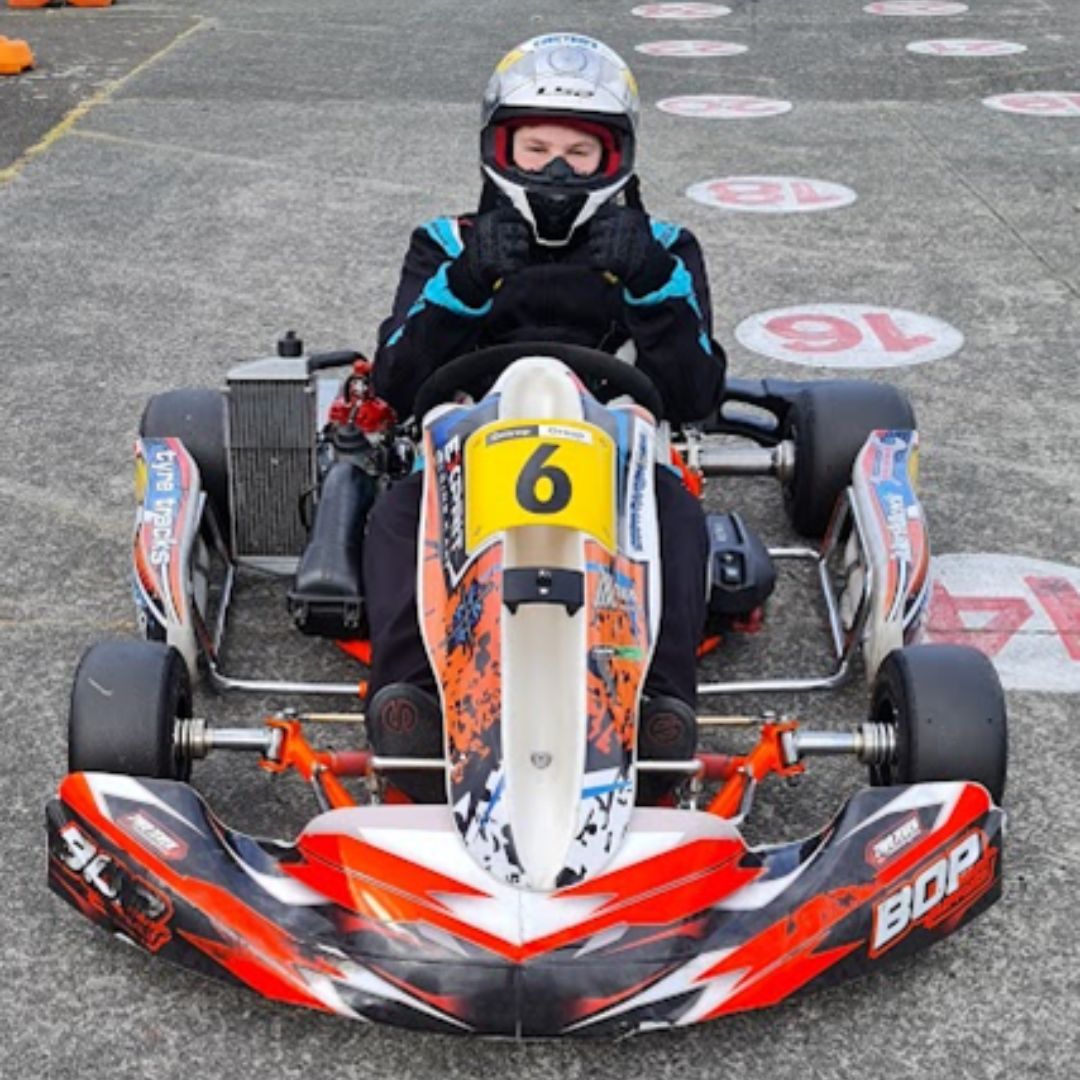 Matatū
Matatū, the South Island's Women's Super-Rugby Squad
Needless to say, athletes need really good food to fuel them in their field. So we were super happy to be able to support Matatū by giving them a whole lot of the good stuff. This will go towards their members' packs to help them grow their sport within our region
Read more about what the squad is up to here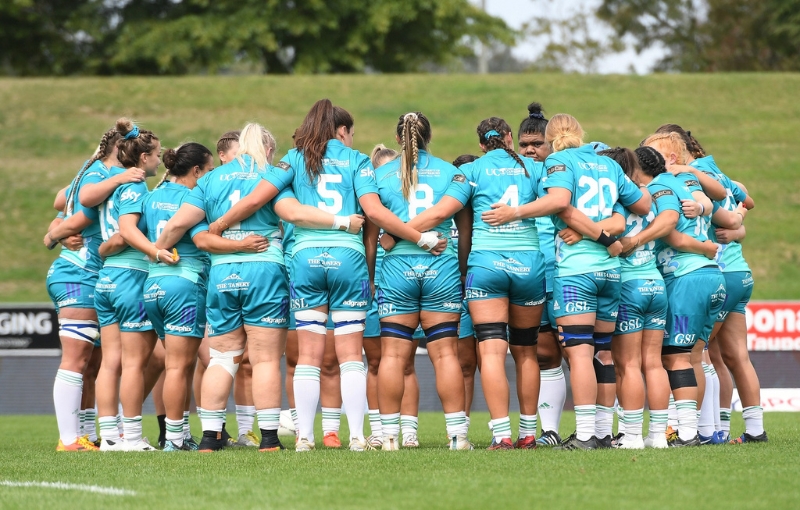 Bellyful
Bellyful are a small but growing charity that provides free yummy frozen meals to anyone with babies or young children, who need some support.
These could be people who have a new baby and have no whānau nearby, or they could have a sick toddler, a parent doing it tough mentally, or just be needing a break from cooking for a few nights.

Bellyful is powered by more than 580 volunteers in 25 branches across the motu. The volunteers are crucial, they simply could not fill bellies without them cooking, delivering, and running branches.
Bellyful nourishes and connects communities by cooking and delivering meals to whānau, with babies or young children, who need support. Our aim is to encourage whānau to accept help and support from their local community - just like our grandparents did!
Parenting is hard work, so why not take all the help that's offered? Let's all help each other out and build a stronger community in the process. Refer a whānau or yourself by finding your local Bellyful branch here
Wakefield School Twilight Gala
Wakefield School is a semi-rural primary school, with a roll of approximately 270 pupils. The school prides itself on providing the children of Wakefield and outlying areas with a positive learning environment and quality education.
The Wakefield School PTA is a group of volunteer parents and teachers who raise funds to support the school. The main fundraising event for us every year is a gala and this year their gala will take place on Saturday 5th November from 3:00 pm – 6:30 pm.
As well as raising funds the gala creates an opportunity for people to come together and celebrate the culture and friendliness of our rural community.
Their aim is to provide a fantastic afternoon/evening out, celebrate the achievements of the children and enjoy the usual gala activities such as stalls, food, and activities, including a silent auction (you could score yourself a bucket of Pic's here!).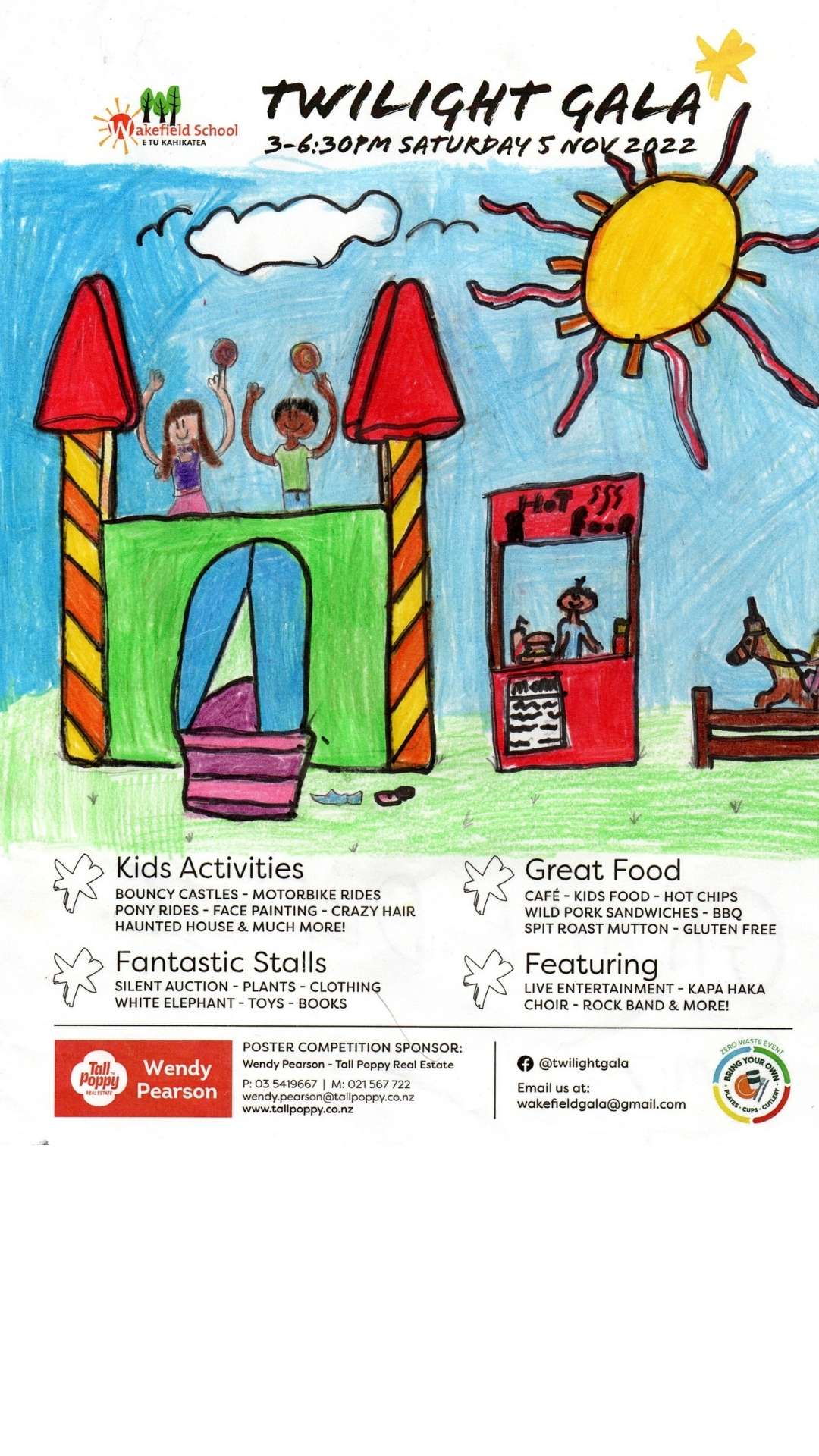 NZ Poetry slam
With our founder Pic being a big fan of poetry, we couldn't resist supporting the team at the NZ Poetry Slam Nationals with some of the good stuff. Have you ever spotted poems on our labels? They're there for the super observant of you...
Come experience the most electric, hilarious, and powerful spoken stories in the country at the 12th annual New Zealand Poetry Slam National Final. The top poets from across Aotearoa have been battling it out in their own cities and now it all comes down to this!
The poets compete in three rounds of competition and their fates are in the hands of the audience: five random audience members will be chosen to determine the winner of cash prizes and bragging rights as the 2022 National Poetry Slam Champion. Although a competition, the point is not the point, the point is the poetry!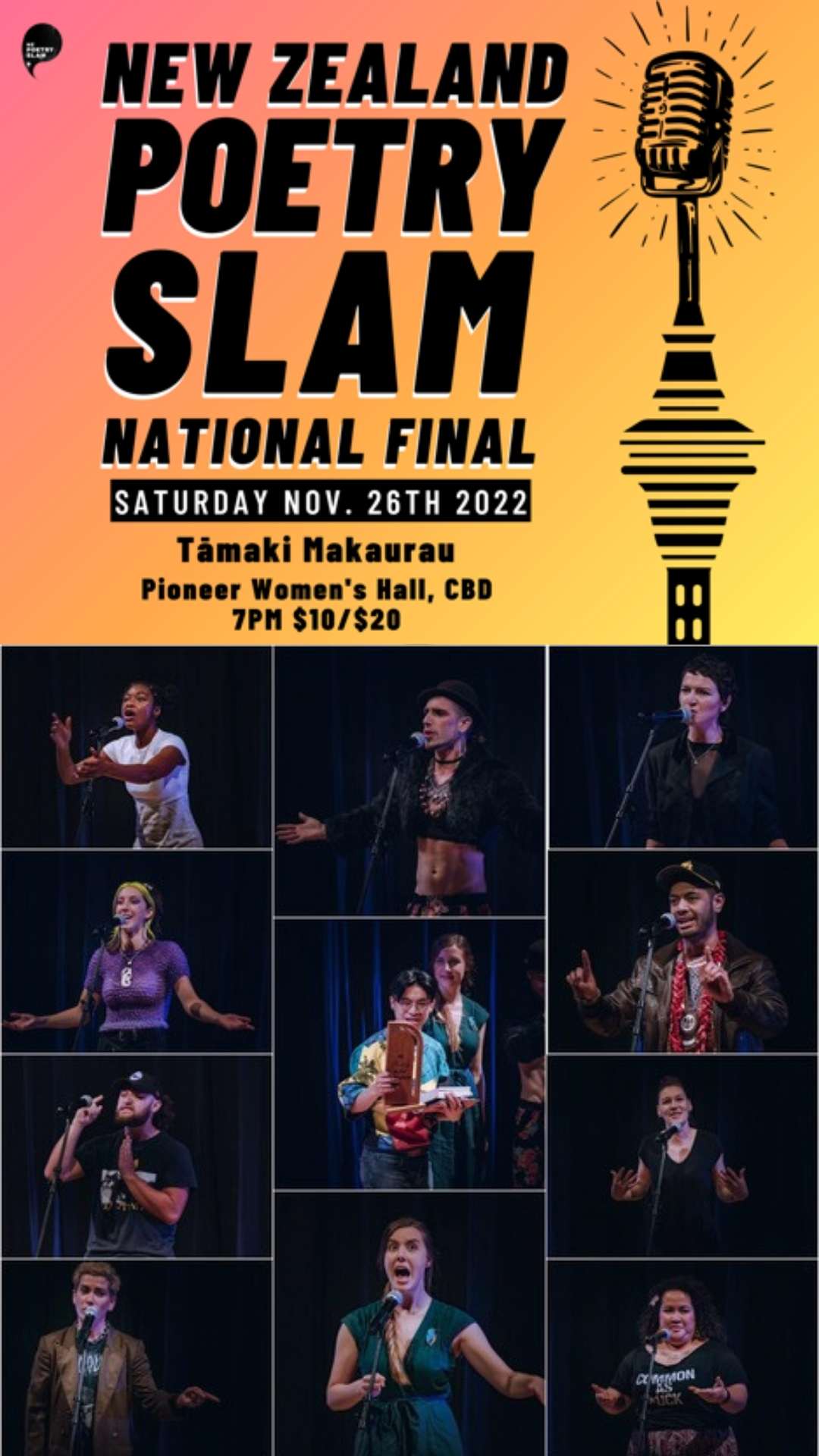 Food for love
Last week our Peanut Butter Makers pic'ed the very first In a Nutshell donation recepient, so without further ado, we would like to tell you all about the amazing team at Food For Love, based in Wānaka
Founded in 2016, Food For Love is a charitable organisation that provides a free home-cooked meal to people in need in the Wānaka region. Recipients are nominated by someone in our local community and are generally going through a challenging time, such as illness, bereavement, relationship, or financial difficulties.
Food For Love's vision is to nourish the community and nurture social connections through nutritious food. The aim is to ensure that no one in the Wānaka region is without a meal if they need one. The team of volunteers prepare nourishing meals from within their own homes and deliver these to their recipients.
In addition, bulk-cooked meals are provided by another team for the elderly at weekends or at other times as necessary. All meals are then delivered to the recipient's homes by an additional group of volunteers.
They work closely with local Community Networks, Rotary groups, medical centres, churches, Plunket, and local midwives to ensure that no one in need is missed.
In the year April 2021 – March 2022, their team provided 4,866 meals to the Upper Clutha Community. With the anticipation that this number will continue to grow, both as a result of ongoing inflationary and economic pressures across New Zealand, and population growth.
As a charitable organisation, Food For Love relies solely on grants and donations and asked us to donate our peanut butter to use in a variety of their meals including in satay sauces and baking. We're happy to report that they now have some buckets of the good stuff heading their way!
You can read more about the really good things they're doing here